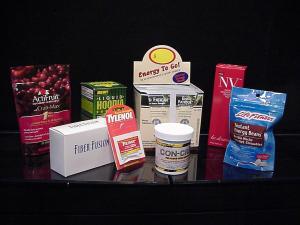 In a perfect world, every customer would be thoroughly pleased with every product you ship and returns simply would not occur. In the real world, however, a wrong size may be ordered, a product may malfunction, or a customer may simply change their mind.
Providing fast, convenient, and well documented returns is one way your company can develop and maintain strong customer relations and brand loyalty. In this way, fulfillment companies can provide an efficient, cost effective way to accept and re-inventory products on your behalf to expedite the process.
Taking Advantage Of A Fulfillment Company's Expertise
You are in business to create and sell a specific product or product line. You hire talented professionals for every aspect of production, distribution, marketing and sales because it is cost effective and efficient.
However, many companies are not prepared to handle packaging, shipping, and product returns. Product returns require specific documentation, handling, and fast turnaround times. Regular shipping, whether pick and pack, POP display assembly, or repackaging can be time and space consuming, not to mention the overhead costs.
Bottom line, a fulfillment company exists solely to assist your with product assembly, packaging and shipping, and returns, which frees your company to focus all its energies, finances, and expertise on the products for which you are known, rather than on the housekeeping of packaging and shipping.
Expedite Returns By Outsourcing Reverse Logistics
Whether your company has one or 100 returns per day, processing those returns is a time-consuming process that requires trained staff. Hiring a professional packaging and fulfillment company to manage your company's reverse logistics has the following benefits:
Comprehensive inventory management and reporting system handled offsite.
Reverse logistics services tailored to your specific product and customer service/return policy.
Re-inventorying, repair, repackaging and redistribution to your standards.
Saves you time and overhead costs of handling returns in-house.
Additionally, if you use the same fulfillment company for packing and shipping services for new, outgoing orders you can completely eliminate the overhead and stress of an in-house shipping and receiving department.
Shopping For Fulfillment Services
When your business has reached the point where it is no longer cost effective to manage your own shipping and returns, it is important to look for a wide variety of services from a prospective fulfillment company. Some things to look for include:
Online Order Fulfillment
Repair & Refurbishing
Value-Added Assembly
Collating
Drop Shipping
Transportation Services
The cost-effectiveness and expertise offered by a reliable fulfillment company that offers reverse logistics can improve your bottom line and reduce the stress of order processing and returns.