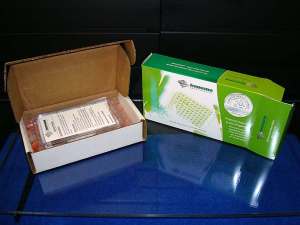 One of the latest trends in internet startup companies is popping up all over social media sites like Pinterest. Monthly kit deliveries have become a popular way to start up a business without requiring a lot of overhead and carrying an inventory.
How To Get Started In Three Easy Steps
The first step in starting a monthly kit delivery service is to find your niche. There are kits for crafters, foodies, health nuts, and eco-conscious people. So start researching what's already being offered, what the price point is for similar-sized kits, and what your market is.
Start shopping for your items. Once you've set a theme, you'll need to start getting wholesale quotes on the items that you'll fill your kits with each month. Wholesale companies and manufacturers will require a tax ID number in order to sell to you. You'll also need to research tax laws to see what sales tax requirements there will be to sell your kit over the internet.
Figure out your fulfillment, inventory and delivery strategy. One of the reasons that delivery kits are a good startup opportunity is that you can outsource the actual work of packing and shipping the kits to a fulfillment company, leaving you time to do the buying and marketing. Look for a fulfillment house that offers gift set packaging, pick and pack, and kitting services. The fulfillment company will be able to provide a custom quote based on your volume and amount of products per kit. Many fulfillment companies also offer custom packaging services so that you can have custom designed and imprinted boxes for your kit.
The Final Step: Delivery
Delivery is a cinch if you find a full-service fulfillment house that offers shipping. Most fulfillment houses have such high volume that they are able to secure very low shipping rates from UPS, FedEx and DHL and pass along that savings to you.
Make sure you've done your homework before choosing your fulfillment company. Ask questions about whether they have minimums and if they have room for your future growth. Many fulfillment companies provide inventory solutions that can sync up with your subscriptions, making a monthly kit delivery service virtually hands-off for you.