Assemblies Unlimited Inc. was started in 1993 by Randy Shaw, who had the vision to build a national network of contract packaging vendors (copackers) to support packaging services for food and non-food applications, liquid and powder, primary and secondary packaging.   For over 30 years, customer's large and small have become dependent on Assemblies Unlimited to match them up with the perfect packaging partner based on geography and capability, then manage their project from start to finish.  AUI headquarters are located in Bloomingdale, IL with 2 satellite offices in Irvine, CA and Garden City, NY giving us a national footprint and regional sales support.
As demand for outsourcing increases, Assemblies Unlimited will help you sift through the often confusing process of copacker selection so your success will be guaranteed.  Let us help you manage your packaging project from design to completion and everything in between, including local sourcing of raw packaging materials, inventory control, supply-chain management, back-end logistics, warehousing, and drop shipping of your finished goods.
Our Team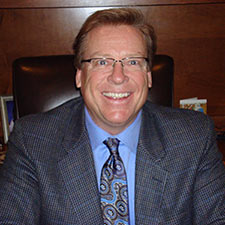 Randy Shaw
CEO
Over the last 30 years I have strived to build a culture in our company of unmatched responsiveness, seamless project management and a great customer experience. It is my goal that each customer feels like they can depend on us to execute their custom project to the fullest by being responsive, accessible and good communicators. These are qualities that many companies pursue but few attain. I believe we have assembled the greatest project and supply-chain managers in the packaging business with the number one goal that we meet or exceed our promises to our valued clients. We all love what we do at Assemblies Unlimited and hope you feel our passion for serving you.
Born and raised in Mt. Prospect, IL, I have a Business Management degree from Northern Illinois University. I have sold for several large public companies such as Illinois Tool Works (ITW) and Molex. Subsequently I worked for a large Electronics Rep firm based in Skokie, IL before starting Assemblies Unlimited in 1993.
In my personal time I enjoy golf, church, family and traveling to Naples FL to watch the sunsets.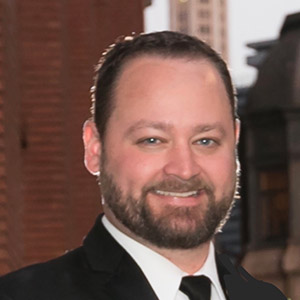 Justin Dickert
President
I enjoy sales and project management and have been involved in several successful product launches for small, medium and large tier customers. I enjoy taking initiative and getting involved in every facet of a project to make sure everything runs smoothly. I pride myself facilitating good communication and keeping customers well informed so they can make the best decisions regarding their projects. I try to be a "big picture" guy for your project focusing on how I can make sure that all details are successfully managed correctly and on-time.
I graduated from NIU in 2006 with a Bachelor's degree in English. I started my career in technology/ IT sales and after several years, then joined Assemblies in 2012.
In my free time I enjoy music, nightlife in the city and craft beers.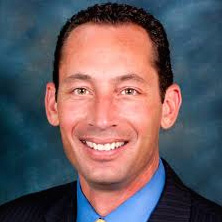 Jim DeKosta
Midwest Sales Manager
I have been with Assemblies Unlimited for several years and have an extensive background in the paper and packaging industry. I studied hotel restaurant management at Southern Illinois University and spend a few years working in the industry. I spent 11 years with The Newark Group which was a fully integrated global manufacture of paperboard. After that I worked with Rock-Tenn for 4years and was responsible for their industrial packaging division. Assemblies Unlimited has allowed me to use my background to provide packaging solutions to all customers for both primary and secondary packaging solutions, including material sourcing and full project management.
In my spare time outside of work I enjoy coaching my daughters soccer team and going to local street festivals and trying new restaurants in the city.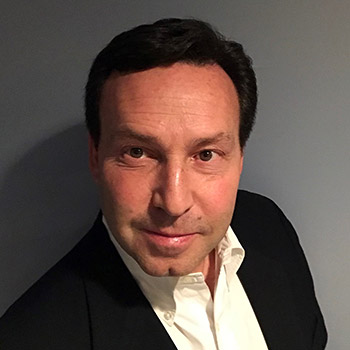 David Reifler
Vice President Sales, Eastern Region
Having over 20 years playing in the contract packaging and manufacturing space I bring a wealth of project management and solutions experience to the table. With a dynamic approach, together we will accomplish solutions to your challenges and bring your product to market. From my experience, I've learned that in our industry constant communication is integral to a successful program. Flawless execution, speed to market, on time and on budget are the goals and the approach is simple; the customer is king.
Born and raised in New York City I have a degree in Business Management and now live on Long Island with my wife and 3 children. Spending time with family, tennis, golf and following all sports keep me busy.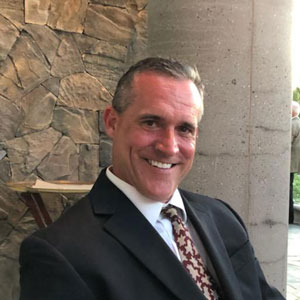 Ted Raine
Sales Manager, Western Region
I have been in the Contract Packaging and Project Management field for over 20 years and have secured many large national contracts for full turnkey services. I enjoy working very closely with clients to assure ease of business and transitions into their Contract Packaging goals. I also have a very knowledgeable base for Product Development to include Formulations and Flavoring profiles for the Nutritional and supplement industries as well as Health and Beauty. I am big picture guy with the aim to help you through every aspect of your product from inception to completion.
I graduated from San Diego State University with a Bachelor of Science in Psychology and a minor in Business.
In my free time I enjoy my family, friends and time at my Church and any all outdoor activities.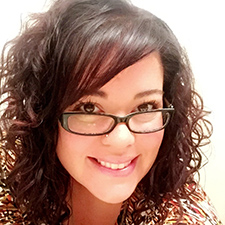 Gina Clayton, MBA
Office Manager
I bring 30+ years of administrative experience at the executive level to our Midwest corporate office. My years of corporate experience, coupled with my customer service skills, have proven extremely effective in helping to drive organizational success. I am here to keep our office running smoothly and to ensure our customers are placed in the right hands. I hold a MBA degree in business administration from Keller Graduate School of Management. Chances are, when you call the office I will answer the phone, so please be sure to say hello!
When I'm not in the office, I enjoy competitive bowling, dining out, red wines, outings with my family, and have an absolute love for rock n roll!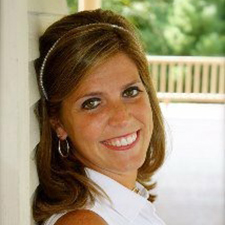 Andrea Nelson
AP/AR Specialist
I graduated from college with a bachelor of science degree and was in the teaching field for a number of years. Through life changing events, I ventured into the corporate world to obtain a job that could help broaden my abilities and expand my knowledge in the electronic manufacturing industry. After learning of a new career opportunity I decided to become part of a wonderful new team here at Assemblies Unlimited. I bring extensive experience in inside sales and customer service. As a project manager, I am here to help, guide, and make sure your project is handled in a seamless and timely manner. My goal is for my customers to be 100% satisfied with my service, responsiveness and the overall project support.
Outside of the office, I enjoy running, playing the piano, and spending time with my family.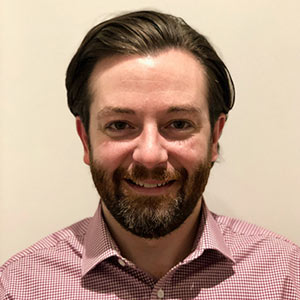 Sean Hogan
Director of Project Management
After 13 years in higher education, I have made the career change to Assemblies Unlimited. I enjoy working in a team environment, and recognizing potential issues before they arise. I am an attentive listener in search of creative results to meet both customer and business needs.
I graduated from Northern Illinois University with a bachelor's degree in Business Management. When I am not working, I enjoy spending time with family and friends, snowboarding and playing golf.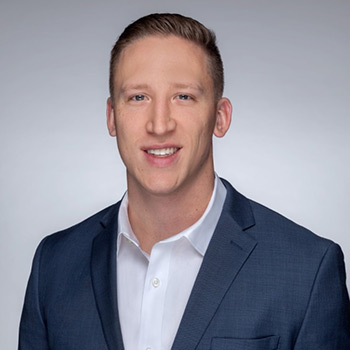 Josh Shaw
New Business Manager
After graduating from Michigan State University in 2016 with a degree in Supply Chain Management, I began my professional career in the commodities industry selling chemical fertilizer. I got an up close view of the importance of getting products to customers in a timely manner, and also gained experience managing a territory and building relationships with a wide range of buyers.
I look forward to applying this experience with Assemblies Unlimited as a project manager. I am a big visual person and love watching things come to life and look forward to helping meet and execute the needs of customers on a variety of different projects.
In my free time I like to play golf, seek out new music, and try out new restaurants in downtown Chicago.
Enrique Cantt
Project Manager, Western Region
I'm passionate about helping people find the best solutions for their projects. I am an analytical thinker that focuses on the details to ensure customers are heard and we can execute their vision for their products.
Since graduating with Bachelor's Degree in International Business from Cal Poly Pomona in 2009, I've had several roles in operations management, project management, and product management and I have 4 year's of experience working in the packaging industry. I am excited to be working with Assemblies Unlimited, Inc as a Project Manager focusing on helping customers big and small with their contract packaging, contract manufacturing and fulfillment needs.
Outside of work I enjoy exploring new places with my family, spending time with my Church community and playing guitar.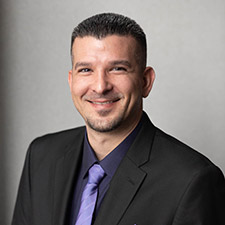 Tony Petrunic
Project Manager
I am a Project Manager with over 15 years experience who values collaboration, responsiveness, and team building. I believe in an open line of communication between clients, customers, and businesses to get projects completed efficiently. I believe this process directly contributes to the overall customer experience and streamlines expectations. I am experienced in management, team building, professional development, strategic implementation, and company collaboration. Problem solver with hustle DNA, I strive to go above and beyond in every aspect of my life and am willing to go the extra mile to ensure excellence.
I graduated from Northern Illinois University with a bachelor's degree in Communications. I'm happily married to my beautiful wife since 2009 and am a father of two girls. I look forward to taking my girls on adventures and making them smile. My family and friends come first and I am willing do anything for them no matter what. In my free time enjoy golfing, gaming, biking, and building stuff with my hands.
More About Assemblies Unlimited
Assemblies Unlimited's contract packaging, contract filling, and fulfillment capabilities have expanded over the years both in geography and scope. We serve key markets in the East, Midwest, and West with multiple packaging plant locations, each with a unique capability and equipment list.  These copacking facilities are supported by the Assemblies Unlimited regional offices/design centers strategically located in Irvine, CA (west), Bloomingdale, IL (midwest), and Garden City, NY (east).
Our Core Values

That we prove to be the most flexible and response outsource solution for our customers requiring contract packaging, contract filling, and hand assembly.
That honesty and integrity are the foothold of all customer and supplier relationships.
That we are superior communicators with our customers by providing real-time answers and proper follow-thru on all requests.
That we are actively engaged with each project and will be accountable for its success.
That our reputation is built on a commitment to live up to promises that are made.
That the value of our supplier relationships are equal to the value of our customer relationships.
That we strive to build the strongest and most reliable supplier network in order to meet the high demands by our customers on quality, price, and delivery.
That as project managers, we are innovative and resourceful in meeting the unique needs of each opportunity in a way that benefits the customer.
That our goals for growing business are not based on short term successes but rather on long term friendships.
That we realize that God owns all that we have and all that we are so we agree to be great stewards of all the financial resources he has entrusted to us.
Plant certifications include AIB, SQF, IFS, GFSI, NSF, Organic, Halal and Kosher.
Assemblies Unlimited has successfully supported custom packaging projects for many industries for primary and secondary packaging, liquid and dry, food, and non-food.  These industries include food, retail, snack, confectionery, gummies, dietary supplements, industrial, chemical, houseware, printing, seasonal gifts, consumer electronics, and more.
Our service proposition is that we are flexible, nimble and responsive, and work within tight deadlines that our customers require.  Our experience since 1993 allows us to tap into the latest packaging trends, utilize the most sustainable products, and provide turnkey packaging solutions that other packaging companies simply cannot. We welcome you to read our News & Press for additional information.
Contact us today at sales@assemblies.com or request a packaging quote.
We look forward to working with you!