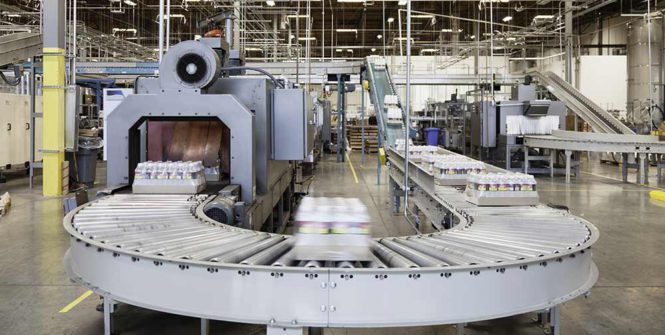 Packaging companies and their supply chain partners face a series of challenges feeding consumer demand. Bringing goods to market is a complex process, influenced by wide-ranging factors – from regulatory compliance to customer satisfaction.
At each level of industry standards for packaging and manufacturing, public perception and government oversight shape the way goods move through the stages of delivery and sale. In this increasingly intricate environment, producers and contract packagers are not only accountable to their own high standards, but they also answer directly to consumers.
Faced with evolving business demands, the most successful contract packaging providers quickly adapt to changes within the multifaceted industry. As packaging companies continue devising unique solutions for the ever-changing consumer marketplace, many packagers share similar objectives for the coming months.
According to feedback from within the industry – compliance, quality control, increased efficiency and higher profitability are near-term goals shared by many contract packagers.
Contract Packaging Study Highlights Chief Concerns
Industry trends guide strategic thinking for packaging providers, so packagers think on their feet, responding to changing conditions. In order to stay one step ahead of demand, forward-thinking companies continually seek ways to increase profitability and improve best practices. A recent study sought feedback from packagers, underscoring their shared focus, in a few dominant areas.
The Nulogy Educational Content Survey identifies increased efficiency as the number-one goal adopted by packagers surveyed, each with benchmarks in mind for 2016. In addition to tightening up production efficiency, packagers also outlined a commitment to quality control and regulatory compliance, identifying these as anticipated areas of focus during the coming year. According to the results:
More than fifty-percent of participants cited increased on-site efficiency as important for 2016
Nearly 40% of survey participants said compliance, quality control and inventory improvements were additional areas targeted for improvement, this year
More than one-third of the studied companies included scaling and lowering operational costs as an objective
Respondents showed some pessimism, in terms of reaching these goals, with 40% sharing the view that landing real-time production efficiency improvements and profitability increases presents challenges. In pursuit of greater efficiency and sustained returns, the evolving industry has contract packaging professionals thinking about these additional areas for improvement:
Better cost analysis and a streamlined quotation process
Flexibility responding to short-notice job changes
Enhanced service and customer communication
Efficient compliance with shifting regulations
Although nimble professional packagers swiftly respond to changes within the industry, the Nulogy study shines a light on the unique challenges packaging companies face, addressing each aspect of the fulfillment process. As a result, in the coming year, packagers intend to seek further knowledge and deeper understanding in the areas of compliance, business growth, increased profitability and operational efficiency. In addition, using technology to advance the contract packaging business was identified as important to at least one third of those surveyed.
Need help with your packaging?
Click below to get a quote and discuss your project requirements.
Request For Quote
Best Practices Reflect Industry Integrity
With so much at stake – from revenue to consumer health, contract packagers are under scrutiny. Successful packaging companies count on positive public perception, together with the spirit of innovation, to continually reinvent the industry. In order to stay on the cutting edge of marketing, design, distribution and branding, producers and their contract packaging partners push the envelope, searching for lasting consumer impressions. As technology renders new possibilities, however, marketers are faced with moral dilemmas. The best packagers maintain high standards, giving shoppers transparency they crave, while staying true to regulations governing various types of packaging.
Product packaging serves many functions, so achieving the correct balance is one important mission guiding packaging companies in 2016. On one hand, packaging provides protection, so it must be sturdy and durable. Yet, in today's competitive marketplace, packages also tell stories, inducing brand curiosity and ultimately, purchases. Sharing important information with consumers, alongside logos, imagery and brand identifiers is a delicate balancing act – with the power to draw-in buyers or send them to another brand. To illustrate their commitment to responsible practices, forward-thinking packagers will continue to maintain high standards in these key areas.
Label Information
Claims made on labels serve to inform the buying public, but packages are also used for marketing messages. Stand-out packaging companies know where the line is drawn, ensuring label claims are truthful, yet still offer helpful information for end-users. Progressive packagers will continue to work with producers, reinforcing the value of claims like 'all-natural', 'organic' and 'fresh'.
Packaging Safety
Packagers play a key role making sure shoppers are safe – especially when marketing food products. In addition to legal compliance with applicable FDA laws and other regulations, reputable packaging companies initiate rigorous in-house standards, tracking food handling practices, materials safety and production protocols used at each facility.
Sustainability
As consumers align with greener virtues, packaging companies adjust production practices to acknowledge the public's environmental concerns. From using a greater share of recyclable materials to decreasing the amount of raw material used for each unit, well-informed packaging companies find ways to connect with this important consumer value.
In Summary
As shoppers, clients and regulatory bodies ask contract packagers for greater accountability, the most successful companies appear committed to improving key functions and priorities in 2016. Safety, efficiency, quality control, and profitability were each identified as matters of importance, prompting packagers to look closely at their performance in these areas.