Packaging trends reflect marketplace demand, so consumers' call for convenience increasingly influences the modern packaged goods landscape. Busy lifestyles, on-the-go consumption trends, and shoppers' renewed focus on nutrition and wellness are reshaping how contract packagers approach food and supplement packaging. Non-food packaging innovation also acknowledges consumer demand for convenience, leading to wider sizing variety and easy-to-use packaging alternatives.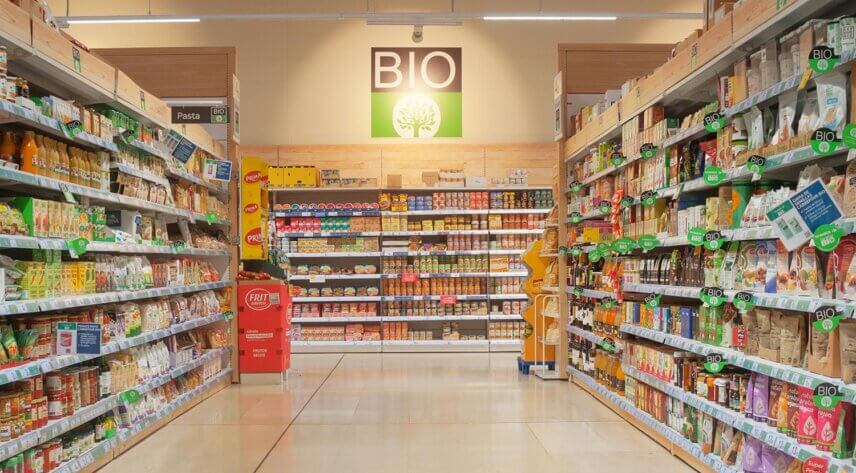 Today's convenient packaging solutions are often downsized and simplified, compared to past practices, catering to active consumers stretched thin by work, social, and family commitments. As demand for convenient, environmentally responsible packaging expands, turnkey packaging companies continue leading the way with innovative design solutions.
Packaging Trends Favor a Greater Variety of Package Choices and Sizes
Past packaging preferences mirrored many shoppers' desire for "family" or "party" sized portions, enabling them to purchase sizable quantities of snacks and other packaged goods in a single bag or box. The trend was in line with club store marketing, which emphasized low prices for members buying big containers and multi-packs of food and household goods. While some buyers still embrace the 'bigger is better' standard, a new wave of modern consumers would rather have access to greater variety and product choices, across a wider spectrum of package sizes.
The multi-faceted shift from larger sizes to convenience and greater variety is due, in part, to buyers exercising more control and freedom in the checkout lane. Rather than committing to a big box or bag of food or household products, many shoppers prefer to sample multiple varieties, packed in smaller containers. Catering to the demand for more choices includes devising convenient ways to match package sizes to the expressed needs of modern consumers.
Need help with your packaging?
Click below to get a quote and discuss your project requirements.
Request For Quote
Portability and Portion Control Shape Packaging Preferences
Health and wellness concerns continue driving recent growth in nutraceutical and dietary supplement sales. Responding to rising interest in healthy food alternatives, packaging companies support producers, offering convenient solutions for marketing vitamins, chewable gummies, energy powders, and various supplemental food products aimed at healthy lifestyles.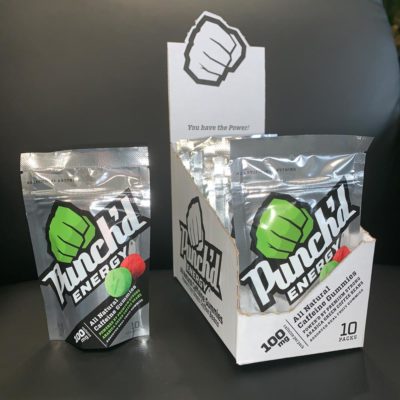 In addition to the convenience of reclosable containers used for protein powders, gummies, and tablets, convenient dosage solutions also include single-serving packs that dispense the proper amount of powder, as well as blister cards for dispensing individual vitamins and supplement tablets.
The demand for portion control packaging extends beyond health food; consumers also demand single-serving sizes for everything from meat snacks to confections, using the packages themselves to prevent overindulgence. Built-in portability is also in demand among busy consumers, who are increasingly enjoying meals and snacks while on the move.
Rather than breaking down bulk packages for kids' lunches and portioning portable bags of food for mom and dad, parents embrace simplified portable packaging made possible by advances in pouching and other sturdy packaging that holds up on the go.
Packaging Convenience Accounts for Freshness, Product Integrity, and Food Safety
Although they are committed to reducing packaging waste, younger consumers are also concerned with product integrity, often favoring food packages sized for individual consumption. The trend requires contract packagers to cater to this consumer group with packages that not only keep contents fresh, but also meet young buyers' perceptions of sustainable packaging.
Many members of recent generations do not maintain set meal schedules favored by older consumers. Rather than sticking to traditional meal times, active young people commonly eat small portions of various foods throughout the day. For this growing cohort, convenience-sized packaging may be perceived as a way to control food waste and ensure freshness. Advanced barriers and other packaging material innovation keeps food fresh longer, expanding the range of edible products suitable for convenient, portion-controlled, portable packaging. Stand-up pouches, for example, present flexible solutions for diverse food products, allowing packagers to incorporate spouts and sliders to make the packages convenient for grazing on the go.
Packaging Innovation Overcomes Convenience Packaging Challenges
Multi-channel fulfillment poses challenges for manufacturers and packagers. In order to remain competitive, modern producers and their contract packaging partners must meet the needs of consumers on various levels. Not only are effective packages required for grocery stores and warehouse-style club retailers, but packagers must also devise suitable solutions for convenience stores and e-commerce merchants.
In a diversified marketplace, big-box warehouses may require pallet-sized presentations, while convenience stores specialize in single servings and grab-and-go food options. The convenience store category has also evolved beyond snacks and confections, now requiring effective and convenient portable packaging for meal stand-ins representing breakfast, lunch, and dinner, as well as traditional between-meal indulgences.
E-commerce solidified its place as the ultimate convenience during the pandemic, creating a paradigm shift for procuring consumer goods. Already on the rise before COVID-19 emerged, home delivery is now an essential approach to meeting consumer demand for convenience. In order to keep up with the demand for convenient home delivery options, packaging contractors rely on durable films and package designs that are fortified to withstand handling during transport.
Demand for Packaging Convenience Extends Beyond Food Products
Meeting consumer demand for convenient packaging isn't reserved for food aisles, packagers also innovate accessible, durable solutions for beauty, personal hygiene, and household products. The convenience consumers expect include the ubiquitous COVID-era gel sanitizer and hand soap bottles equipped with pumps. And because household chemicals and cleaning agents also rose to greater prominence during the global pandemic, packaging trends emphasize easily accessible yet sturdy packaging, with adequate barrier properties.
Resealable closures are essential in non-food categories, making products convenient to use and as easy as possible to dispense. Consumer perception about the quality of products is often closely tied to how users interact with packaging. Pouching with convenient reclosable sliders, for example, reinforces the perception of high-quality contents, compared to bags requiring the user to clip or tie the package after each use.
Meeting consumer demand for convenience is a top-tier requirement for contract packaging companies. As shifting consumer preferences underscore convenience, experienced turnkey packagers account for each unique packaging application, supplying end-users with the most convenient package type for their intended use.