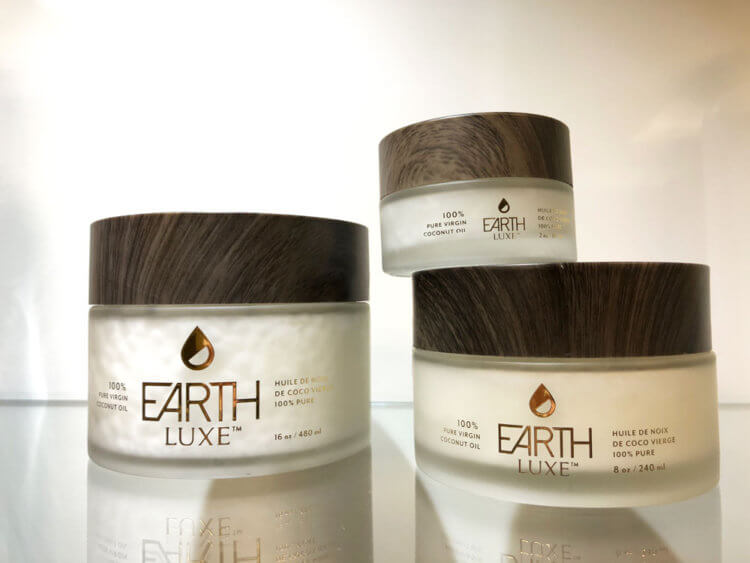 Retail trends are driven by wide-ranging influences, including consumers' perception of products and their benefits. In some cases, sales spikes come and go, without leaving a lasting long-term impact on consumer markets. That doesn't seem to be the case for surging interest in coconut oil and its many related goods.
As buyers seek healthful food alternatives and natural solutions in nearly every retail category, coconut oil continues answering the call, showing-up in countless foods, health and beauty items, and even pet products. The best contract packaging companies are prepared to ride the wave of interest, creating custom solutions for coconut oil packaging.
Coconut Oil Industry Trends
Demand for coconuts has risen in recent years. The spike is not only related to increased use of coconut oil, but also water, sugar, and other related goods extracted from coconuts. Tracking the term "coconut" in Google searches during the past decade sheds light on the trend, indicating a substantial upturn around 2011, when interest in coconut products really took off.
The trajectory for "coconut water" and "coconut oil" web searches mirrors the pattern, illustrating how consumers have browsed websites to satisfy their curiosity about coconut products. And it isn't an idle phenomenon; the demand for natural foods and other coconut products has followed along, carving-out a lasting presence in retail markets.
Because various products draw from the same material used to make coconut oil, expanding sales of related goods leaves less raw coconut available to process into oil. As a result, climbing demand for all things coconut has pushed oil prices higher. And as more products substitute coconut oil as a constituent ingredient, demand for the substance continues to grow. Unfortunately, at the same time, production has lost ground.
Coconuts are grown in places like India, Indonesia, and Philippines, where many of the trees are well past their prime. The Philippines alone export one-billion dollars' worth of coconuts to the United States annually, even as production growth lags behind rising demand – by at least 8 percent.
Efforts are underway to revitalize production, including planting more acreage and developing hybrids capable of producing higher yields. But the world supply of coconut oil dropped from 6.094 million metric tons in 2010 to 5.488 million in 2016, so turning around the trend could take years.
Need help with your packaging?
Click below to get a quote and discuss your project requirements.
Request For Quote
Growing Visibility Across Retail Segments
The sale of coconut oil and related products has exploded in several retail segments, creating opportunities for producers and packagers. In some cases, new products coming to market add coconut oil as a replacement for other oils or ingredients, but many of the most sought after coconut items are entirely new concepts, adding to the overall retail base. These advances represent new business for packaging companies positioned to meet the demand.
Coconut in Food Products
Coconut oil is widely added to packaged foodstuffs and also stands alone, marketed as a 100% pure, organic, and/or fair trade product. It is consumed as a food supplement, added to smoothies, hot beverages, and baked goods. The oil is also used for frying and general stovetop applications.
As consumers continue to embrace its dietary benefits, progressive packaging professionals devise effective ways to bring coconut oil SKUs to market, in both brick and mortar retail environments and online stores.
When packaging coconut food products, effective solutions include glass and plastic bottles for liquid oils, as well as screw top jars, tubs, and other versatile containers for coconut oil goods sold as pastes or solids.
Resealable bags and pouches answer the call for packaging chips prepared in coconut oil and various form, fill, and seal wraps are ideal for coconut-infused energy bars and other single serving applications. Coconut dietary supplements in capsule, tablet and pill form are well-suited for packaging in vitamin bottles and foil-backed blister cards designed to easily dispense individual doses.
Foods containing coconut oil include:
Non-dairy alternatives for yogurt, creamer, and ice cream
Snack foods and chips fried in coconut oil, rather than canola or soybean oil
Energy and nutrition bars
Dietary supplements
Coconut in Cosmetics and Beauty Aids
Coconut oil applications extend far beyond food categories, crossing over into cosmetics and other health and beauty aids. The substance is found in eye creams, lip gloss, cuticle oil, as well as balms and lotions for the body.
Creative packaging solutions for coconut oil products include glass jars with metal lids, promoting an exclusive impression for lip moisturizer and face creams, as well as glass and plastic bottles for coconut infused lotions and oils. These containers can be fitted with consumer-friendly caps, enabling users to efficiently dispense small quantities of liquid. Flip-top plastic squeeze bottles and tubes are appropriate for coconut cream and gel moisturizers, commonly marketed for softening skin and reducing/preventing stretch marks.
Celebrity endorsements have helped bring coconut oil into the mainstream; it is particularly well-represented in hair care lines. The substance is touted to make hair shinier, softer, and more manageable, reducing hair frizz and tangles. Coconut oil hair products are packaged in bottles, jars, squeeze tubes and plastic tubs. Spritzers and pump bottles are also utilized, making it easier to dispense spray-on coconut conditioners and oil infused shampoo.
Coconut in Pet Products
Consumers don't hesitate, bringing the benefits of coconut oil to non-human family members. Balms and conditions similar to people products are used to care for animals' coats. And the substance is also added to pet diets as a digestive and general health aid.
Many of the pet presentations resemble packaging chosen for human coconut oil products, including jars, oversized tubs, and wide mouth bottles made of glass or plastic. Pet treats with coconut oil added are conveniently packaged in resealable zip top pouches, keeping dog and cat biscuits fresh. And specialty pet hygiene products containing the substance incorporate droppers, pumps, and a familiar type of screw top dispenser often seen on glue bottles.
In Summary
Demand for oil and other products derived from coconuts hasn't waned since consumer interest began climbing several years ago. As the sought-after ingredients migrate across retail markets; nutrition, beauty, pet care, and other segments continue to fuel the demand for coconut-infused goods. Packagers positioned with versatile solutions for marketing coconut oil and related goods are well-prepared to carry the trend for as long as demand prevails.