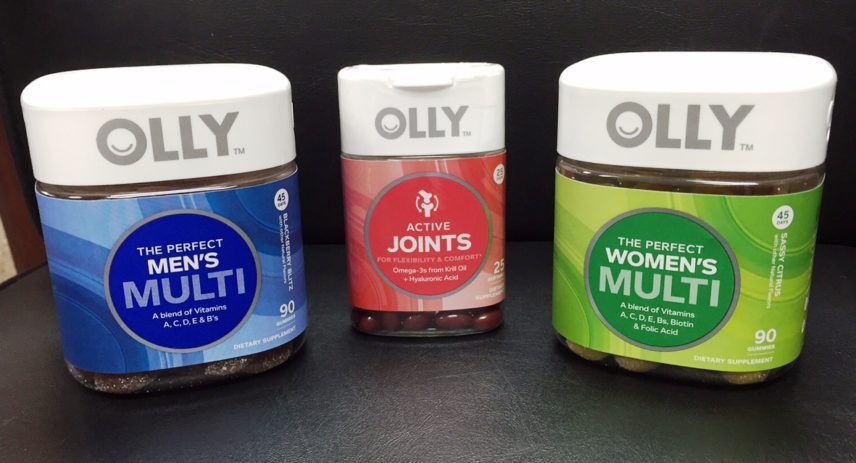 Packaging is an extremely important part of the consumer sales cycle. Quality and product performance of course lead to repeat sales and ongoing customer relationships, but packages serve vital roles promoting what's inside. As a result, design choices are calculated to make the most of the packages chosen for each product.
If you subscribe to the belief packaging influences sales, it is hard to imagine a more important consideration bringing goods to market.
Where product integrity may have been the clear driving force behind marketing choices made in the middle of the twentieth century, twenty-first century competition has made the exterior of retail packages almost as important as their contents.
Design Trends and Consumer Impacts
Decades of pointed research has uncovered trends shaping buyers' decision-making. Once centered on functionality; color, shape, graphics and other features now weigh heavily on packaging effectiveness.
By some estimates, up to 70% of purchases made in modern retail environments can be attributed to impulse buys, so the impacts of packaging cannot be denied.
To make the most of your packaging choices, it is important to partner with a contract packaging provider with an understanding of trends at-play in today's CPG markets. With so much at stake, one important question dominates in-store marketing efforts. What do today's shoppers expect from retail packaging?
Honesty & Authenticity
Retailers market thousands of items, especially food sellers with countless brands to represent. Where sweeping claims and presumptive presentations once spoke to consumers, the modern shopping public is less impressed by such an approach.
Instead, buyers want honest representation and packaging accountable to the goods inside. In part, this may illustrate a savvier consumer base than existed in the past, less easily influenced by lofty marketing claims.
In practice, this manifests in forthright packaging designs, including hand drawn labels and other authentic approaches. Vintage packaging is also in favor, within some retail segments, speaking to historically held values, appealing to modern shoppers.
Stripped-Down Presentations
Simplicity goes a long way for modern package designs. Paring down your presentation eliminates clutter for shoppers, zeroing-in on the information they want most. In some cases this means including less color on a package, while other successful simplified packaging campaigns find effectiveness by creating stark contrast between dark/light shades. Understated logos and packages that don't highlight traditional brand graphics are also spurring sales for companies committed to a simple design approach.
Bio-Based Alternatives
As an extension of the public's shared concern for the environment, contract packaging companies are taking sustainability efforts to the next level. New substrates based in natural elements, speak directly to environmental responsibility, so the technology is being applied more frequently than it once was. Striving for carbon neutrality, this trend is likely to continue growing, as innovation makes more things possible.
Geometric Patterns
Design preferences ebb and flow according to a mix of market influences. One interesting trend relates to the reemergence of geometric shapes and patterns in the retail packaging marketplace. From beverage manufacturers screen-printing geometric shapes directly on beer bottles, to personal hygiene products laden with geometric design choices – product packages increasingly include these angular attention-getters.
Innovative Structures
As much as color impacts packaging presentations, some observers see shape as an equally important packaging feature – driving sales as brands use structure to stand out. Not only do unique shapes call attention to a brand, but some modern redesigns also use innovative structures to enhance functionality. Innovation is expensive, however, so retooling to accommodate for unique packaging shapes and materials must be proven cost-effective, before fully committing to a radical makeover.
Convenience and Stress-Free Designs
In addition to appealing graphics, colors and shapes, modern shoppers respond to added-value – especially when it boosts convenience. Consumables that are easily accessed, without compromising active lifestyles, for example, are popular on-the-go. Soup containers doubling as bowls, pouches with spouts for drinking, and reusable containers are all seen as better options than single-function packages. Younger consumers, in particular, appreciate packaging that speaks to their pace and values – including convenient packages that also acknowledge sustainability.
See What You Get
Clear packaging certainly isn't new to retail markets, but recent trends illustrate a heightened emphasis on transparency. The move toward see-through packaging mirrors a general call for greater transparency at each stage of the consumer supply chain – adding a literal aspect to the movement. Food safety and packaging integrity are especially important to modern shoppers, so putting products on display, in clear packages, enables shoppers to inspect goods before buying. The added comfort level is migrating to products outside supermarkets, furnishing visual access to goods in all categories.
Packaging design values evolve on a continuum, which shifts rapidly alongside public sentiment, innovation and technological advances. As preferences shift, the best contract packaging companies are prepared to respond with solutions speaking to consumer perceptions, and Assemblies Unlimited is your answer.
In today's marketplace, honest, simple packaging is embraced by users seeking transparency and convenience. In addition, non-traditional shapes, geometric patterns and understated brand logos are helping change the face of packaging.
In order to make the most of packaging's marketing potential, keep these design trends in mind, as you contemplate packaging options. Feel free to use the Request Quote button on this page to get in touch with a packaging expert to start the process of taking your product to market today.