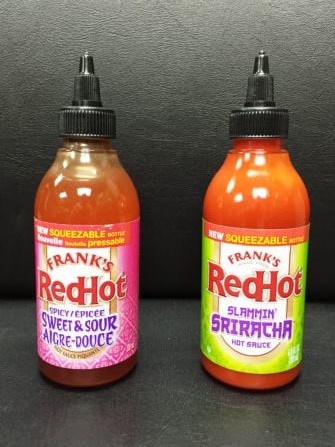 Whether you are marketing direct-to-consumer nutraceuticals or retailing auto parts, packaging decisions can make or break the effort, leading to growth and profitability or succumbing to competitive pressures. Unfortunately, while its importance to diverse consumer industries can't be understated, packaging doesn't always measure up to expectations.
Contract packaging companies operate in a dynamic, evolving environment, continually responding to changes within the industry, as well as related fields. From consumer demands to logistical concerns, wide-ranging factors influence the best approach to each packaging project. And like providers in other areas, not every packaging company reflects the same standards.
Whether you are bringing a new product to market or reevaluating your marketing plans, it is essential to partner with a contract packaging company capable of carrying off your project without a hitch. So what is the "secret sauce" of contract packaging? Although the recipe for success is unique for each successful campaign, effective contract packaging companies share the following traits:
Diverse Experience
Just as the traditional adage dictates, there is no substitute for experience in the contract packaging industry. The past always informs the future, so the more successful prior campaigns a packaging company can point to, the greater credibility the contractor brings to your project. And since each assignment is a custom job, packagers with diverse experience are naturally prepared to repeat past success, adding the features needed to make your project successful. As you assess packaging alternatives, look for experience in the following areas, among others:
Need help with your packaging?
Click below to get a quote and discuss your project requirements.
Request For Quote
Adaptability
A flexible, adaptable approach is central to modern marketing. In order to stand-out among competitors, for example, producers use packaging to create timely, personal connections with consumers. Contract providers with the ability to adapt to these individualized marketing plans are best-equipped to respond to the needs of modern sellers, using shorter packaging runs, flexible freight options, regional fulfillment, and other agile strategies to sweeten the secret sauce of effective contract packaging.
Consumer buying trends shape the face of retail markets, calling-upon packagers to adapt on-the-fly. Major increases in online sales traffic, for instance, require packaging innovation. And with so many products shipping directly to buyers, the most effective packaging contractors seamlessly account for each brand's various delivery alternatives. Partnering with an adaptable provider not only gives you flexibility today, but also leaves you poised for future shifts.
Turnkey Services
Effective packaging providers coordinate and execute efficient turnkey campaigns, empowering producers and manufacturers to focus on their core businesses. From the early stages of front-end package design to delivery and placement on store shelves, full-turnkey providers address each phase of your project, ensuring continuity from start to finish. Working with a capable packaging company accounts for the following concerns:
Design – Product presentation can have as much of an impact on sales as the usefulness of the product itself, raising the stakes for contract packagers. Proficient packaging providers bring design experience to each project, building on past success in growing sales and brand loyalty. According to your specs, design consultation addresses shipping concerns, regulatory requirements, merchandising needs and other factors influencing your packaging decisions.
Materials Sourcing – Experienced packagers not only have access to raw materials but are also well-versed on the best packaging approaches for each job. For the most cost-efficient outcomes, well-connected packaging companies source materials locally, benefitting from cost savings at every stage of fulfillment and delivery.
Supply Chain Management – A dedicated project manager ensures your packaging campaign is well-coordinated, bridging the functions of each supply chain partner. The resulting continuity keeps important details from falling through the cracks – and working with a well-established provider gives you a proven partner without a steep learning curve in supply chain economics.
Optimized Logistics – From optimizing pallet loads to partnering with the most cost-efficient carriers, seasoned contract packaging companies have the industry connections and operational know-how to move goods affordability – without sacrificing on-time delivery. Optimizing shipments carries the additional benefit of reducing a producer's environmental impact, aligning with sustainability values shared by supply chain partners and end users.
Reliability and Consistency
Success in competitive markets relies on precision, so reliability is an indispensable ingredient shared by effectual contract packaging companies. For timely delivery in a demand-driven economy, turnkey packaging providers with multiple facilities have a competitive advantage. Not only do well-positioned plants cut turnaround times, but a wide network also ensures competitive freight costs during distribution.
Success is fleeting if your provider is unable to furnish consistent outcomes – particularly when inventory management calls for fast turnaround and on-time fulfillment and delivery. Before making commitments, review customer testimonials and references, settling on a contract packaging company with multiple locations and a clear track record of success.
Tech-Forward Philosophy
Like so many other forward-leaning businesses, technological advances also drive best practices in the packaging and logistics industries. As a result, the most effective contractors use cutting-edge capabilities to overcome packaging challenges. Whether incorporating the proper protective barriers and film materials into a package design or completely reinventing traditional packaging approaches, making the most of technology provides distinctive solutions, often lowering costs and enhancing performance.
Packaging innovators and their diverse clients understand there is no "one size fits all" approach to modern marketing. But despite the particulars of each project, effective contract packaging companies apply the same secret sauce to success – starting with these essential ingredients.
Feel free to reach out to us directly using sales@assemblies.com with any additional questions.
Save
Save