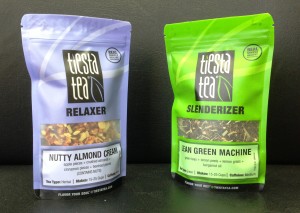 The contract packaging industry continually responds to shifts in the marketplace. Advances in materials and processes, for example, change the way retail goods are packaged. But consumers also directly influence packaging trends with their needs and preferences. Currently, for instance, one of the most visible trends in food retailing is the increased demand for organic and gluten free products. To keep pace with this explosive growth category, producers and packagers work together crafting the best ways to bring these specialties to store shelves.
Why Gluten Free?
Gluten is a protein found in wheat, barley, and rye. Those with an autoimmune disorder known as celiac disease have trouble processing foods containing these grains. In fact, the only way for celiacs to mitigate symptoms is to avoid consuming gluten. And as the public gains greater understanding about its effects, even those without an official celiac diagnosis are embracing the health benefits of eating less gluten.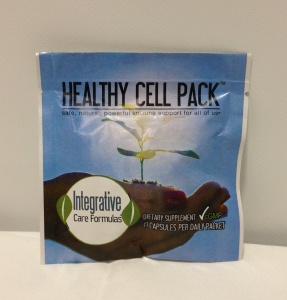 In 2014, the retail value of gluten free foods sold in Europe rose from €814 million to €1.2 billion. Growth in the United States shows a similar uptick, so the impact of gluten awareness can be felt throughout the food supply chain. As a result, packagers play an important role satisfying the demand for gluten free goods.
Dietary changes come quickly for those diagnosed with celiac disease, so one of goals of food producers is to supply worthy gluten free fare that lessens the impact of intolerance. Gluten free packaged foods help ease the transition, furnishing manufactured meals celiacs can count on. In support of this new way of eating, packagers offer tactics helping distinguish free-of products from those containing gluten. Package labeling, for example, educates consumers and calls attention to products' gluten free status.
Need help with your packaging?
Click below to get a quote and discuss your project requirements.
Request For Quote
FDA Mandates
Like other specialty products, those claiming to be gluten free must meet certain regulatory requirements. To comply with Food and Drug Administration mandates established in 2014; before being labeled gluten free, a product's ingredients must fall under specific guidelines. And to satisfy the FDA mandates, package labels are required to accurately represent what's inside, acknowledging the presence of gluten-containing ingredients that have been processed to remove gluten. The 2014 labeling requirements protect consumers and furnish clear parameters for producers and packagers to follow as they devise innovative ways to market gluten free goods.
Gluten free food industry sales have reached $973 million, but concerns are present in the pharmaceutical sector, as well. A recent lawsuit challenges the FDA for allowing drug manufacturers to use gluten in pill coatings.
Organic Food Packaging Trends
In addition to eating less gluten, consumers continue to rally around organic food options. As a result, manufacturers increasingly turn to contract packaging companies for innovative organic food marketing and merchandising solutions. Following a trend present in other parts of the packaging industry, consumers demand packages that reflect personal and social values, which now include sensitivity to organic production methods.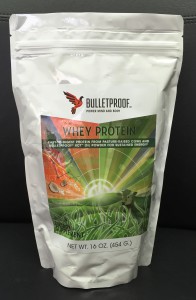 Graphics, package design, and materials require greater emphasis in the organic market, because consumers in that sector are tuned-in to sustainability and other green issues. In fact, producers of organic products are often committed to the same responsible principles shared by their customers. Effective packaging companies unite with organic food makers, to capture this important mission statement and convey it to retail customers.
Reducing waste is a practice adopted by green manufacturers and organic producers, so packagers lead the way helping them devise responsible solutions. Recyclable and reusable materials, efficient production facilities and well-executed logistics all reduce the environmental impact of the manufacturing and packaging processes, prompting organic food suppliers to partner with packaging contractors committed to reducing their carbon footprint.
Organic marketing often includes a craft, artisanal component, so in addition to gaining the proper certifications and credentials for organic food packaging, contract packaging providers also offer flexibility for smaller producers. With regional facilities in place, local sourcing and efficient logistics save money across the supply chain, and help reinforce organic brand identity and commitment to local resources.
High Stakes for Packagers
After lingering in the single digits for years, organic and natural food sales are likely to account for almost fifteen percent of total food sales by 2020. In order to claim their share of this growing market, the most successful packaging companies integrate cutting edge production and distribution methods that meet the needs of organic producers.
According to National Foundation for Celiac Awareness, thirty percent of the U.S. population is making dietary adjustments to eat less gluten. Alongside rising consciousness about organic food and sustainable practices, consumers sensitive to gluten have become important drivers in the food packaging market. Technology enabling shoppers to track ingredients by scanning store items and other packaging innovations that educate consumers are just the beginning. To set themselves apart, organic and gluten free food companies continue to turn to packaging partners capable of telling their stories.