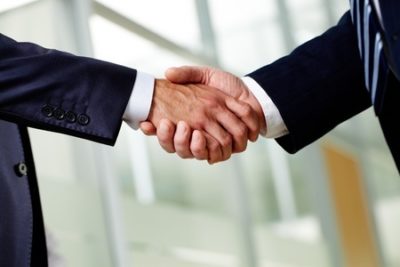 Consumer packaged goods (CPG) represent a wide range of products. Generally, CPGs are distinguished from durable goods that have longer useful lives. Consumer packaged goods, on the other hand, are regularly used-up, worn out, and replaced.
Food, beverages, clothing, household supplies, and even tobacco fall into the category, which accounts for some of the largest companies serving the public retail sectors.
The reach of consumer goods is so broad and important to the economy that people's behavior buying everyday products furnishes highly valuable information. Forward-thinking producers, packagers, and retailers use observations in consumer packaging to stay ahead of trends and respond to shifting public demands. And much like the modern information cycle, which requires constant attention, changes happen quickly in CPG markets.
With so much at stake, why would major manufacturers devote precious resources to packaging, logistics, and fulfillment?
The answer for many progressive organizations is to rethink their roles in these areas and turn to professional turnkey providers for essential services. In many ways, contract packagers offer advantages producers cannot create in-house, leaving them in a better position to navigate modern markets.
Packaging Contractors Bring Unique Expertise to CPG Projects
Large companies are producing select, specialized products, which gives them deep insight into the ways and means of their primary industries. The last thing CPG companies need is to become experts in a separate discipline.
As retail markets become more competitive and consumers demand a personal touch, large CPG companies are moving away from in-house packaging operations in favor of contract partnerships. Handing over packaging and fulfillment duties liberates producers to focus on their main money-makers. Rather than maintaining facilities, staff, and cutting-edge product packaging capabilities, increasing numbers of producers are finding a competitive advantage using outside packaging companies.
Varied project experiences within the industry. For example, prepare packagers to respond to a broad range of needs — from consultation to complete project management. By working in diverse industries, contract packagers stay tuned in to consumer preferences and winning design combinations. And by maintaining relationships with suppliers, designers, and logistics specialists, packaging companies can quickly match services with client needs.
Need help with your packaging?
Click below to get a quote and discuss your project requirements.
Request For Quote
Consumer Preference Shapes the Best Approach
Ultimately, marketing, packaging, advertising, and merchandising focus on closing sales. As a result, the fastest way to each consumer's comfort zone is through product packaging that speaks directly to his or her values and requirements. In today's retail markets, contract packagers are better positioned to make the connections shoppers seek.
Speed and Accuracy – Producers need fast results, so contract packagers furnish the flexibility required to change course quickly. Maintaining multiple well-placed facilities keeps turnaround times low and enables mid-stream adjustments in-house packagers cannot accommodate.
Responsible Practices – Consumers shop with sellers sharing similar values. Sustainability and responsible production practices are important to shoppers, as well as safety and oversight. Turnkey packaging companies maintain proper credentials and certifications for food, pharmaceuticals, and other specialized goods. And they use recycled materials, emerging technology, and efficient practices to reduce environmental impacts.
Healthier Food Alternatives – Standard packaging lines canning fruits and vegetables are still a part of the industry, but there is more to modern packaging than these typical, ordinary containers. Innovative packagers support the public's call for fresher foods by using advanced materials and methods that not only preserve flavor and freshness but also present food products in their most favorable light.
Each CPG producer has distinct goals, but increasing profits is the bottom line for most companies. Contract packagers that help large firms make money are changing how CPG companies do business.
By integrating packaging operations into distribution networks, for example, CPG innovators are partnering with packaging professionals to save millions in supply chain costs. These and other strategies result in lasting, productive relationships between packagers and industry-leading companies. It is no surprise that quality, safety, and professional leadership are key characteristics sought by companies needing packaging help.
As public appetites evolve and competitive CPG industries continue to specialize, more and more companies are learning the benefits of packaging partnerships. Experienced packaging contractors can guide projects from start to finish without sacrificing any of the benefits of in-house capabilities. In fact, hiring professional packagers can result in shorter turnaround times, seamless compliance, greater flexibility, and reduced costs.
Contract packagers operate across diverse consumer industries, so they are experts in package design, logistics technology, safe handling, and other related disciplines. Such a high level of packaging assurance is hard to replicate using internal fulfillment structures. By leaning on established packaging partners instead, CPG producers benefit from contract providers' experience and existing packaging industry resources.
Let Assemblies Unlimited be your preferred packaging partner. Contact us to learn more about how our unique packaging services can help your business.