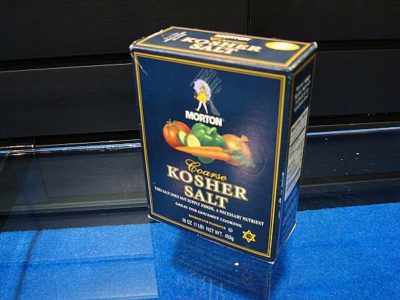 An innovative folding carton design can be a game-changer when it comes to having a successful product launch. Folding cartons can be customized to any product and can be constructed with different features and printed with custom artwork. Also, the aesthetic benefits of having an appropriately designed carton can help to control manufacturing and packaging costs.
A good carton designer can create an "efficient" carton "designed for manufacturability" while still achieving the look and style desired for the targeted market. Several different factors need to be taken into consideration during the design process. Two of the most important are structural design and material selection.
Designing Structure for Manufacturing Efficiency
It is critical in the box design process to consider the method in which the box will be assembled and how it will be filled once it is printed and ready for the production line. Two basic designs are most commonly used for folding cartons; an automatic bottom (or "auto bottom") and a glue bottom. The auto bottom is designed to quickly and easily assemble on the production line. The auto bottom is typically manually assembled and without any extra steps that could cause production delays by creating a bottleneck on the line.
The glue bottom carton runs through a specialized cartoning machine that assembles the carton and glues it shut automatically. Both are effective options but are typically designated for different applications. Most commonly, the glue bottom is used for higher volumes and products that get a "direct fill" (100K units and higher per run). The most effective way to be sure your design is efficient is to collaborate with the box designer and your contract packaging partner in cartoning.
Need help with your packaging?
Click below to get a quote and discuss your project requirements.
Request For Quote
Selecting the Right Packaging Material
Once the packing application has been determined, and the carton design is finalized, two other considerations must be considered. The first consideration is the material that is used for the carton. The two most common materials that are used are solid-bleached sulfate (SBS) and Clay Coated News Back (CCNB).

To determine which is best for a specific design, you need to consider factors like production volume, carton structure, product type, supplier stock, rigidness, and printability. The SBS is a "virgin" material meaning the grain in the chipboard is consistent, which can maximize high-end graphics. CCNB is a recycled board that is not as effective for printing and is less rigid than an SBS material.

The second consideration is the board thickness or the "caliper" — chipboard is available in many different calipers. To determine the best thickness for your application, product weight, and the assembly process must be considered. For reference, most "standard" chipboard boxes you see on the grocery shelf, such as Macaroni and Cheese boxes and cake or pancake mix boxes, will be .016 or .018 point caliper.

Many counter displays, which often require slightly more rigid chipboard, might be as high as .024 point thick board. The best way to know if the carton is the right material and that the caliper is sufficient is to run samples thru a mock production line duplicating the filling and packaging process as close as possible to actual production.

If you're looking for a folding carton packaging application for your product, reach out to us by completing the request for quote form or contact us directly.

Posted in