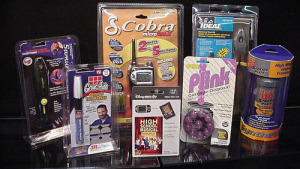 Most people understand that there are materials required to create the perfect retail package.  Depending on the category and scope, some of these packaging materials may include chipboard folding cartons (retail box), corrugated master cartons (brown shipping boxes), flexible film (roll stock used for pouching), blister cards, skin cards, printed graphic cards, chipboard or corrugated counter displays (for retail counter presentation) and full pallet POP displays (found in the aisles of Wal-mart, Meijer, BJ's, Costco and Sam's).
Many consumer packaged goods companies (CPGs) rely on strategic vendors to help design and support their retail projects thru the supply of these packaging materials so that their products will be successfully displayed at the retail level.
But what is called when an outside source is used to "marry" a customer's product with those packaging materials thru hand assembly or wrapping, pouching and filling, boxing and sealing, packing, palletizing, and preparing them for final shipment?  This is called Contract Packaging.
Contract Packaging Specifics
Sometimes the end-of-line services of packaging a product are done internally due to line set-ups, the difficulty of movement to the outside, stringent manufacturing requirements, environmental considerations, government regulations, etc.
But for retail products manufactured either in the US or off-shore, most companies have come to rely on outside "Contract Packaging Companies" to do the final packaging work for them.  Even though the term "Contract Packaging" applies to any 3rd party who provides the final packaging and assembly services, there are several categories of contract packagers who may either serve specific industries or provide specific capabilities based on space, certifications, and equipment.
Here are the main categories of outside contract packaging solutions that you should become familiar with before outsourcing your next packaging project:
Contract Packager (a general term that defines most packaging done on a contract basis (on the outside and with a 3rd party supplier who already has the necessary machinery and automation). Examples include Blister packaging, skin packaging, shrink wrapping, cello wrapping, clamshell RF sealing, touching, and bagging)
Primary packaging (direct contact is made with powder or liquid as it is being packaged)
Secondary packaging (final assembly or packaging of a powder or liquid that has already been primary packaged.  Examples include Bag-in-box and Bundle wrapping)
Hand Assembly (Manual assembly including kits, gift sets, POP displays, gluing, tipping, folding, repackaging, fulfillment)
Contract filler (pouching, blending, bottle and tube filling, bagging, filling)
Rigid bottle filler (filling a rigid container with a powder, solid, or liquid, then capping, lot coding, and pack out)
3rd Party Logistics (warehousing, drop-ship, reverse logistics, bulk logistics, pick & pack)
Turnkey Product Packager (A contract packaging supplier that will manage the complete material supply chain)
Co-packer (implies some level of contract manufacturing along with primary and/or secondary packaging capabilities)
Posted in