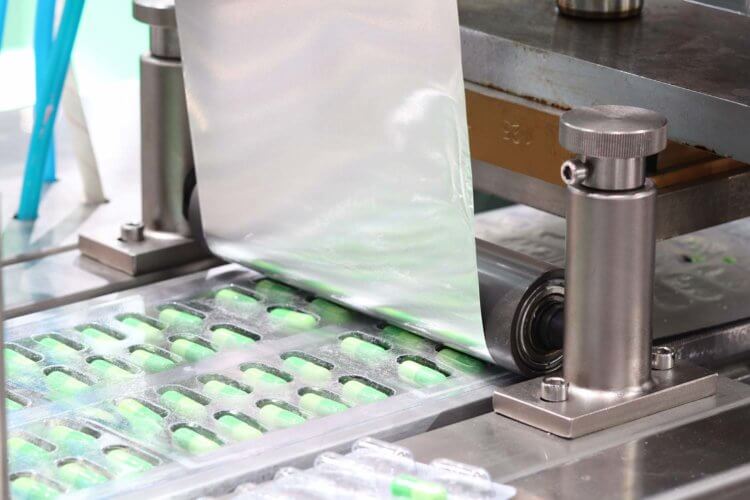 Modern packaging practices balance the need for a personal touch with the convenience and cost-savings of automated packing capabilities. Each case is unique, so automation plays a more significant role in some industries than others. But the benefits of automated packing are widespread, so it pays to explore this new thinking in fulfillment.
Understanding Fulfillment Practices
To fully comprehend the benefits of various packaging approaches, it helps to understand the role packaging plays in the supply chain. This function ultimately determines the cost of a given application, so taking-in the big picture can help packagers and other supply chain stakeholders measure the value of automation.
Packaging is more than a generic solution for moving and merchandising consumer goods. On the contrary, comprehensive packaging concerns include materials considerations, distribution planning, storage needs, and finally, merchandising methods.
Each of these applies to brick and mortar locations, but rapidly rising e-commerce packaging and sales add another layer of fulfillment concerns to address. In order to keep shipping and fulfillment costs down, the distribution process is becoming more and more automated, especially for online sellers.
Producers and manufacturers have an early decision to make, bringing goods to market. Is it efficient and cost-effective to fulfill orders internally? Or does it make more sense to outsource the service?
Warehouse distribution is an effective approach for some online retailers, which may also be part of a combination approach, including brick and mortar retail locations. For others, space and inventory limitations may interfere with efficient in-house fulfillment. In such cases, third-party logistics providers furnish a fresh alternative, benefitting some sellers.
Need help with your packaging?
Click below to get a quote and discuss your project requirements.
Request For Quote
Expanding Options for Shippers
Sellers have more options for fulfillment services than ever, so the number, size, and flow of an organization's orders can help determine the best approach for packing and shipping them. The number of parcels shipping daily can be used as a starting point, measuring current and projected sales volume and evaluating the need for automation.
Major players like Amazon have changed the playing field for sellers of all sizes, particularly smaller retail organizations trying to compete among giants. The distribution powerhouse ships more than 5 million packages daily, giving them substantial sway over shipping and fulfillment costs. With that level of volume, the company can reduce the cost of sending each package, shipping them for less than independent retailers can.
At the same time, Amazon offers flat rate fulfillment pricing, handling packages weighing less than one pound for under two-dollars and fifty-cents each. Outside Amazon's network, the price commonly rises to more than three-fifty. Automation is one of the ways the company maintains its low-cost distribution model, providing proof that automated packing works on a large scale.
As automation and other efficiencies continue to create cost-savings, the reasonable threshold for outsourcing the service has also come down. Third-party fulfillment is now well-within the grasp of companies whose sales volume would not have made them good candidates for the service as recently as a few years ago.
In-house fulfillment benefits from automation too, but the scale of self-fulfillment operations may not warrant investment in the most elaborate solutions. Each case is unique, so consulting with an established packaging company highlights the best-automated solutions for each task.
Advances in Automation Technology
Professional packagers weigh several variables, deciding which semi-automated and fully-automated packing solutions to use. Consistency, worker safety, productivity, and of course, profitability are only a few of the critical considerations driving the use of automation in the contract packaging industry.
Progressive packaging companies know the value of robotics and automated materials handling equipment, reaping reduced labor costs and other benefits from the technology. According to one recent market study, this type of automation will grow to a forty-eight billion-dollar industry by 2023.
The benefits of automation are recognized and continue to expand as technology opens new doors. A few of the advantages drawing packaging companies to automate:
Flexibility – Modern machines can be fitted to accommodate various designs, increasing the utility of the technology. Shape, size, and package structure are not a problem for automated packaging line machines.
Reduced Human Error – Human error directly undermines productivity, so removing manual labor from some packaging processes helps optimize output.
Consistency – Automation eliminates deviation. Products are packed consistently, meeting producer and consumer expectations every time. Automated handling can be particularly beneficial for packing fragile and irregularly sized items vulnerable to manual damage.
Stakeholders are increasingly investing in automated infrastructure, outfitting warehouses, and distribution centers with state of the art equipment. The expansion of automated systems doesn't just reduce labor costs, but also leads to higher quality output in many cases. Increased efficiency is one verifiable advantage, but reliability and results are also behind the push, prompting growth across the industry.
Semi-automated packing systems incorporate advanced machinery alongside workers, enabling the human component to ensure the automated aspect functions properly. When a production floor issue requires a reasoned solution, for example, the worker can step in to keep the line running without losing productivity. Under fully automated conditions, machines take over the entire packing process, eliminating all packaging variations.
Fully automated packing is particularly valuable in pharmaceutical and related industries, where human error is thought to account for as much as eighty-perfect of packing deviations. Adding further accountability to automated packaging lines, some facilities now incorporate smart sensors on their machines. The sensors detect problems along packing lines, giving operators the information needed to make corrections in real-time.
In Conclusion
The requirements of each project ultimately determine the best ways to pack and deliver goods, but automation provides across-the-board packaging benefits, under wide-ranging conditions.
Whether contracted through a third-party provider or accomplished in-house, automated packing methods can help cut distribution costs and boost quality and consistency.
Feel free to reach out to us for more information about the advantages of various fulfillment and packaging options available.