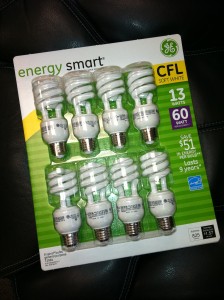 Blister Packaging involves a variety of pre-formed and rigid packaging, usually PVC, that is primarily used for retail goods, food products, or pharmaceutical items.
The basis of blister packaging or "blister packs" is the cavity or pocket in which the product sits in.  This is a custom thermoformed part that can either be a symmetrical design (square, round, or rectangle) or designed to the geometry of the product it is protecting.
Depending on the type of blister packaging you are doing, the backing can be anything from foil to fiber (blister card).  For the "foil" blister application, the backing is called "lidding".  A classic example of this type of packaging is cold pills that lie in the cavity and needs to be pushed through the aluminum foil for consumption.  "Card" blistering is when the outer flange of a standard or custom blister is sealed to the face of a blister card.
Blister Packaging Companies
Contract packaging companies are able to offer clients complete blister packaging for their products, from a solid design to the blister packaging materials, and then the final assembly.  The end goal, of course, is that the product has perfect packaging on the retail shelf for the quick "sell-thru" of the product.  Contract packaging companies specialize in each step of the process and each provides a unique capability and solution for each client, producing packaging that is just right for the client.
Why Blister Packaging?
The client and consumers are pulled toward blister packaging due to the fact that the product is visible through the plastic covering.  This heightened visibility enables the consumer to see exactly what they are purchasing.
The gloss covering gives the product a great sense of worth, for it looks good, and the outer shell can also limit theft.  The blister card size is important as well, for it provides important "billboard" space to describe the product and its use, while attracting the customer with eye-catching images, colors, and graphics.
Blister card packaging has many other advantages in packaging as well.
Packaging Considerations
When considering the best blister packaging options, there are certain things to consider, in deciding how the packaging will look, while always being mindful of lower costs.  The size of the packaging, especially the blister card, is a high consideration, balancing how much information and graphics the clients wants or needs on the blister card.

Also, a larger card will reduce the number "up" on the blister tooling which can increase sealing costs.  Another item is how it will be displayed, whether it will be hung on a plan-o-gram (card would require a hang hole) or whether it will stand on a shelf, thus requiring a "foot" designed into the base of the blister.

The quantity of your production run is important and will be a major factor in the final pricing of your project.  Another item to consider is the quality of the artwork or graphics which will be displayed on the blister card.  A good graphic artist who knows retail and understands the color wheel is worth his weight in gold!

A good contract packaging company will then, along with the client, determine final pack-out options once the blister package is designed.  Some options include counter displays, PDQs, club packs, twin packs, multi-packs, floor displays, and point of purchase (POP) displays, to name a few.

Posted in