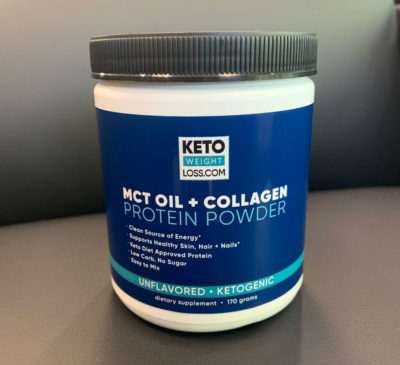 Nutrition-minded consumers continue turning to collagen supplements and collagen-infused cosmetics for health and beauty benefits. The protein is thought to aid in the battle against premature aging, promoting skin elasticity and countering age-related degenerative conditions, such as arthritis.
Related growth within the collagen industry presents challenges and opportunities not only for producers bringing powdered supplements, gummies, tablets, capsules, drinks, and nutricosmetics to market, but also for their logistics and packaging partners.
Contract packaging companies are responding to increased collagen demand with both time-tested supplement packaging strategies and innovative merchandising and direct-to-consumer solutions for retail collagen products.
Supplement Benefits Brought to Light
Reflecting the increased public focus on health concerns and responsible dietary choices, consumers from diverse demographic groups continue embracing supplements for various health and wellness benefits. Among the substances receiving attention from buyers, collagen has caught on as an anti-aging aid, spiking demand for collagen supplements and topical collagen products.
An integral component of skin, muscle, and connective tissue, natural collagen is present throughout the human body; it is found in blood vessels, teeth, and eyes. The widespread substance tops the list of human proteins, accounting for one-third of the total protein found in the human body.
Several types of collagen naturally occur in humans, each taking on specific roles. Of the four primary types of collagen utilized by your body, a densely packed form of the substance is concentrated in the skin, bones, teeth, connective tissue, and fibrous cartilage. This single abundant variety accounts for 90 percent of the body's collagen. Other important natural collagen is believed to support healthy muscles, organs, and arteries, as well as cushioning joints and fulfilling filtration functions on the skin.
Since aging affects both the quality and quantity of naturally occurring collagen, supplemental sources are thought to keep the collagen in balance, potentially countering some of the degenerative effects of growing older. Whether dissolved in liquid or taken as a capsule or tablet, collagen peptides and similar supplements may offer personal care benefits in areas such as:
Digestive Health
Skin, Nails, and Hair
Bone and Joint Health
Immune Support
Muscle Development
Moderating Blood Pressure and Sugar Levels
Further studies are required, highlighting collagen's efficacy in addressing health and wellness concerns, but early indications point to skin and joint health benefits. Collagen supplements are marketed as bone broth, gelatin, collagen peptides, and hydrolyzed collagen; a powdered version is among the most popular consumer sources of supplemental collagen. Sugar and gluten-free options are promoted, and while bovine sources are prevalent, marine collagen, derived from fish skin, is also touted for its health and beauty benefits.
Need help with your packaging?
Click below to get a quote and discuss your project requirements.
Request For Quote
Collagen Demand Drives Industry Expansion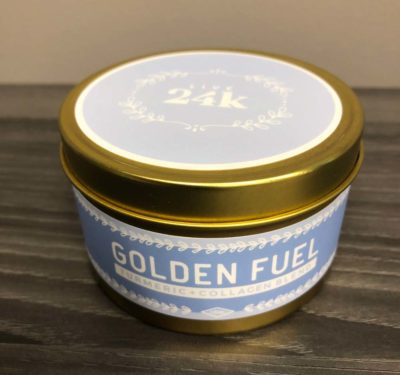 Consumer demand has placed collagen sales on an upward trajectory, reflecting general trends in the supplement market, as well as buyers' unique interest in collagen goods. One recent analysis looked at trends in the industry, examining factors such as geography, collagen distribution channels, forms of collagen, and how the substance is sourced.
According to the report, consumers' desire to counter the appearance of premature aging has led to surging interest in collagen products. In addition to individual health care preferences, general trends also favor growth within the supplement market, as consumers embrace alternative wellness strategies in order to help control rising health care costs. Among key market trends, forecasts predict the global collagen market will experience an annual compound growth rate of more than 6 percent during the period spanning 2020-2025.
North America is positioned for strong growth, but the report also pointed to an aging European market, with 25% of the population aged 60 and over. Residents appear receptive to the potential advantages of consuming collagen; an industry survey reported 70 percent of respondents from Italy, German, and France said they'd consider buying a joint health supplement.
Complementing general health-minded consumer spending trends, three key developments are set to further support collagen supplement sales through 2025.
Increased Consumer Awareness – As seen with many emerging health and beauty trends, collagen sales are projected to grow alongside increased consumer awareness. As word spreads about collagen peptides and marketing efforts pay dividends, new buyers will fuel sales – even as short-term users come and go.
Scientific Evidence – Evidence supporting the health benefits of collagen supplements is sure to strengthen sales, as studies prove collagen efficacy. To date, research shows benefits to skin elasticity and hydration, with further studies underway.
New Delivery Methods – The collagen contained in supplements is different than what naturally occurs in your body, making the substance easier to ingest. Gummies and other delivery innovations expand appeal among consumers, so developing new ways to take-in the beneficial substance is one way to generate interest and sales.
Flavor and format are key differences setting apart collagen brands, helping producers maintain an edge in what has become a highly competitive industry. Expanding markets, such as the Asian Pacific region, are poised to provide fertile ground for future collagen sales as societal preferences develop, welcoming healthful dietary supplements. Global revenue from the sale of collagen products is set to top $6 billion by 2026.
Collagen Packaging Options for Growing Global Markets
Collagen peptides and hydrolyzed collagen come to market in various formats, offering multiple ways to ingest the beneficial protein. Powdered versions are among the top sellers, requiring large screw-top jars and stand-up pouch presentations appropriate for both in-store applications and direct-to-consumer online sales. Often incorporating scoops or measuring aids, the go-to packaging method fits in with other familiar powdered supplements lining store shelves. Individual serving-sized packaging is also effective for delivering powdered collagen supplements, offering convenience and on-the-go dosing capabilities.
In addition to resealable stand-up pouches and wide-mouth jars used for powdered collagen products, makers also require glass and plastic pill bottles for collagen tablets and capsules. In its liquid form, collagen drinks and shots are packaged in both glass and plastic bottles. Collagen-infused coffee and tea products follow familiar packaging formats, bringing bulk tea jars, sachets, coffee creamer, and vented stand-up coffee bags to the collagen aisle. Complementing beverages and powdered delivery alternatives, collagen snacks and bars are also gaining traction among supplement consumers, requiring bags, wraps, and secondary packaging.
Whether consumed in a smoothie or a fruit-flavored gummy, collagen continues gaining momentum as an essential supplement. As the collagen industry continues expanding, offering new ways to ingest the healthful supplement, contract companies are well-positioned to provide the expertise and packaging innovation required to sustain growth in the industry.
If you have questions on collagen packaging or have another product in this space in need of custom packaging solutions, please reach out, and one of our sales associates can provide a quote.