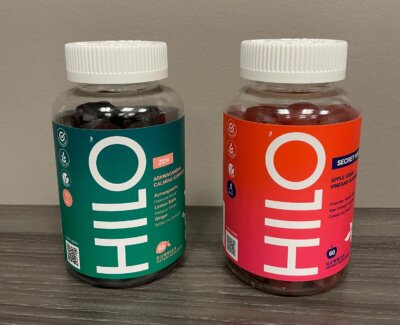 Turning a commercial concept or product idea into a successful launch is an ambitious prospect, presenting unique challenges for startups and growing businesses. Fortunately, help is available for new food and supplement brands and manufacturers expanding their product lines.
Co-packers offer an extensive suite of services that can help take concepts from ideation to product launch, providing valuable assistance in navigating food and supplement markets.
Rather than go it alone, many food and supplement makers have partnered with experienced contract packaging professionals, synching packaging, fulfillment, warehousing and distribution, along with other CPG services. In particular, co-packers offer invaluable assistance in launching new labels and businesses, drawing upon food and supplement industry expertise to create an advantage.
Flexible Scalability Without Infrastructure Investment
New businesses may lack the capital required to invest in manufacturing and distribution technology. Yet startups and expanding businesses need the ability to quickly scale as demand for their products grows. Contract packaging companies cater to new businesses, providing the infrastructure and experience required to manage growth in food and supplement industries.
In the beverage industry, for example, co-packers have the ability to fill, label, bottle, store, and distribute beverages, while managing the entire supply chain. The advantages of contract packaging partnerships enable producers to market new products without expensive overhead quickly. As consumer beverage preferences continue shifting toward healthier, functional beverage options and craft beverage production expands, the contract packaging industry market value is positioned to double from 2019-2025.
By partnering with co-packers, brand owners reduce their investment in staff, technology, and packaging facilities, without sacrificing the ability to scale quickly. The pairings enable new food and supplement businesses to focus on raising brand and product awareness while experienced packaging professionals handle various aspects of production and distribution.
Need help with your packaging?
Click below to get a quote and discuss your project requirements.
Request For Quote
Diverse Packaging Capabilities for Food and Supplement Markets
Packaging capabilities continually evolve, driven partly by design innovation and improved materials technology. Contract packaging professionals have the knowledge and experience necessary to guide supplement start-ups and new food producers to the best possible packaging solutions. Diverse packing capabilities cater to consumer food and supplement trends, as well as the merchandising and transport requirements of each product.
Innovative packaging solutions account for powdered supplements, gummies, capsules, gels, and liquids. And food packaging solutions are highly customizable, offering distinctive designs for product protection and brand identification. Flexible pouches, blister packs, bottles, cartons, and wraps are only a few of the options available for packaging food.
Additional production support, such as contract blending and filling services, help new brands bring powders and liquids to market, relying on co-packers established facilities to move projects forward quickly. As well as managing sourcing and ingredient considerations, contract packaging companies offer hot-filling and pasteurization, as needed.
Comprehensive Service from Ideation to Fulfillment
While executing successful packaging strategies is a mainstay for co-packers, turnkey packaging companies offer value above and beyond boxes, bags, cartons, and pouches.
Established contract packagers offer wide-ranging services, as well as supply chain expertise and experience with cutting-edge packaging trends and technology.
Co-packers not only devise effective primary and secondary packaging solutions, but versatile packaging contractors also offer design, development, and regulatory assistance, as well as logistics and merchandising knowledge and capabilities.
From co-packers experience sourcing materials to their operational expertise, emerging businesses benefit from established packaging provider partnerships, resulting in short turnaround times and efficient supply chain management.
Finding the Right Co-packer for Your Food or Supplement Business
Productive packaging partnerships deliver added value, so choosing the right co-packer is a top priority for new food businesses. Above all, contractors should be able to meet the packaging and distribution requirements of each food or nutraceutical product. When selecting co-packers, established manufacturers and food and supplement start-ups account for these and other important considerations:
Location/Proximity
Well-positioned packaging facilities simplify logistics and support efficient turnaround times. Co-packers maintain production plants and warehouses that facilitate distribution, so the most successful food producers partner with contract packagers equipped to cover desired territories. Turnkey packaging companies with multiple locations provide advantages for new manufacturers, allowing brands to expand and grow with the same packaging partner.
Packaging Costs
Small to medium food manufacturers and supplement startups are cost-conscious, so the bottom line is an important consideration before making packaging commitments. However, it is hard to put a price on the advantages of contract packaging experience and expertise. For the best possible outcomes, it helps to maximize packaging costs and evaluate the overall value, rather than individual, line-item pricing.
Customer Relationships
Joining forces on packaging and distribution projects brings together at least two independent organizations. The most fruitful partnerships pair food and supplement businesses with compatible packaging companies. Before contracting services, successful food and supplement entrepreneurs align expectations with their packaging partners, cementing relationships that stand the test of time. Reviews and testimonials from past and present customers offer valuable insight into working with a particular provider.
Provider Size
Packaging providers of all sizes offer unique benefits; the best co-packers are equipped to meet the flexible needs of new food and supplement ventures. Large contract packaging operations are outfitted with the machines and capabilities to scale to any level. Their economies of scale may be beneficial, yielding lower prices for high-volume packaging projects. Small co-packers may not have the same extensive resources offered by large-scale providers, but may be able to add a personal touch.
In Conclusion
Food and supplement makers face widespread challenges, from production problems to supply chain slowdowns. As new businesses enter food and supplement industries, many brand owners partner with established contract packaging companies to increase efficiency and reduce risk.
Not only do turnkey packagers deliver functional and protective packaging, but co-packers also offer supporting services, enabling emerging brands to focus on sales and marketing, rather than logistics infrastructure.
Whether you're just getting started or expanding an established brand, co-packers can help launch your food or supplement business. At Assemblies, our packaging specialists can meet the demand of your supplement packaging or food packaging project. Simply complete the Request For Quote form or call our office to start a discussion.