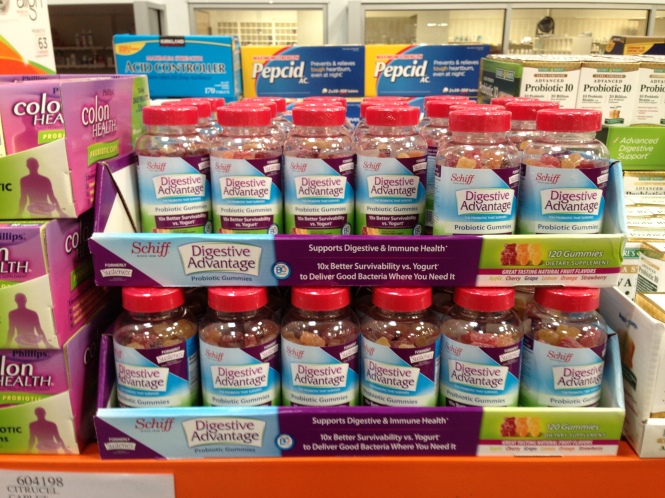 Food safety is a concern at every level of the supply chain, from production to packaging, labelling and logistics. As a result, the Food and Drug Administration (FDA) regulates each phase of the process, protecting consumers from foodborne illness, contamination and unsafe handling. The FDA's reach covers ingredients, additives, materials and processes, ensuring consumables reach end-users in edible condition, without damage. Federal legislation dictates the focus of FDA efforts, and provides funding for the agency's programs.
The Dietary Supplements Health and Education Act of 1994 (DSHEA) extends regulation beyond what would be considered "conventional" food items, encompassing supplement products and other dietary ingredients. FDA oversight in these areas carries-forth under a unique set of standards, entirely separate from those applied to mainstream foods. If you are a producer, manufacturer, or distributor of dietary supplements or component ingredients, understanding precise parameters is essential for compliance with DSHEA mandates.
Competent Packagers are Integral to Compliance
Packaging companies play key roles bringing food products to market, so regulatory oversight touches every aspect of the packaging process, especially relating to materials and food contact substances (FCS). The FDA defines these as substances used as components in materials relating to manufacture, packaging, transporting or holding food. Polymers, coatings, adhesives, sealants, antimicrobial agents and other substances fall into this classification. Each of these component substances is individually evaluated for safety, and in combinations that ultimately contact food as cans, bottles, and even machinery. This single food packaging issue illustrates how complex regulatory compliance becomes, especially when working in ancillary industries like food supplements.
DSHEA adds another layer to the broad understanding required to conduct business under prevailing food safety standards. To stay within acceptable standards, today's supplement producers and packagers rely on a unique set of skills. And with twenty-years of DSHEA in the rear-view mirror, does the 1994 Act still reflect what's needed to safely bring supplements to consumers? In a recent article, Dr. Taylor Wallace points out that there were only about 4000 types of supplements on the market in 1994, a number that has now grown beyond 85,000. According to Wallace, the changing conditions leave legitimate producers at a disadvantage, yet still do not adequately protect supplement consumers.
Familiarity and Awareness – The face of regulatory compliance changes frequently, so the first step for manufacturers and packagers is to recognize shifting laws and requirements. Under the terms of DSHEA, facilities handling supplements must register with the FDA, but they are not required to seek FDA approval before producing and selling their products.
This is an important distinction, because it leaves much of the burden with producers, which must self-regulate, in many cases. Labelling and product claims, for instance, must be monitored for truthfulness and accuracy, by the manufacturers and distributors responsible for bringing them to market. Although some observers advocate for a new version of DSHEA, pre-market approval for new supplements may in fact create an unrealistic burden for the FDA.
Understanding Requirements – Supplements that are adulterated or mis-branded are prohibited, so it is up to makers to test products for safety before marketing them to consumers. Complying with FDA and DSHEA rules and regulations is central to the process, so every operator handling supplements must maintain thorough understanding of DSHEA guidelines. Products in violation of these standards are subject to FDA actions. But with such a complex set of variables to consider, does DSHEA go far enough limiting misleading claims and mitigating harm from supplements? And do companies committed to compliance have the tools they need to meet mandates, without compromising profitability?
Adverse Event Reporting (AER) – Lacking from the initial framework of DSHEA, this post-market evaluative standard was enacted a decade later. The move came partially in response to dangerous reactions to ephedra, a substance sold under many medicinal claims in the early 2000's. The computer information database is designed to furnish feedback about the impacts of supplements based on real-life user experiences. AER captures instances of hospitalization, life-threatening illness, deaths and other major complications associated with the use of supplements.
The number of AER reports has risen steadily during recent years, which may be an example of better practices and refined skills among supplement producers. The increase reflects a greater willingness to listen to consumer feedback and reinforces the commitment to report outcomes under the DSHEA law. Through the Safety Reporting Portal established by the FDA, consumers, supplement producers and health professionals form a united front for consumer protection.
Dietary Supplement Current Good Manufacturing Practices – In addition to reporting skills, supplement makers and their partners must follow FDA-mandated quality control measures outlined by CGMPs. According to the standard, companies that manufacturer, package, label or hold supplements must comply with the practices, in order to distribute within the United States. The law covers best-practices for facilities sanitation, record-keeping, production methodologies and other quality standard considerations.
Need help with your packaging?
Click below to get a quote and discuss your project requirements.
Request For Quote
Call for Stronger Safeguards
DSHEA has been amended multiple times during its 20-year run, to better reflect the evolving supplement industry and respond to particular events and changes in the ways consumers interact with such products. Each phase of its development has placed unique requirements upon producers and packagers, particular relating to self-reporting and regulation. Despite the historical adaptations, there is a current call for major revisions to DSHEA.
New York and Indiana are represented by attorneys general calling for a remake of the way FDA regulates supplements. According to research conducted by the New York Attorney General, many supplements sampled did not contain the ingredients listed on the label, and most were found to contain contaminants. In a letter to the FDA, the two AGs called for stronger regulation, including:
Better oversight of dietary ingredient suppliers
Enhanced testing standard for supplement manufacturers
Allergen testing
Standardized definition of terms used by producers
If they are to be believed, the current standards put consumers at risk, and should be adapted to increase safety and consistency in the supplement industry. Depending upon the direction taken by legislators and FDA officials, the call for change could effectively create a post-DSHEA condition, requiring companies operating at each level of the supplement supply chain to rethink and adapt their approach to compliance.