Dietary supplements refer to products taken by mouth that are intended to supplement the diet and that contain one or more dietary ingredients. Dietary ingredients include vitamins, minerals, herbs or other botanicals, amino acids, and other human diet substances, such as enzymes. Dietary supplements must be labeled as such but do not need to be approved by the FDA. Dietary supplements come in many forms, including tablets, capsules, powders, energy bars, and liquids.
The retail sales and distribution of dietary supplements and supplement packaging have changed considerably over the last few decades. Vitamins and other health supplements have traditionally been packaged in relatively plain bottles with informative but unprepossessing labeling, assuming they would sell themselves. But, a new emphasis on personal health and lifestyle enhancement has led to more aggressive marketing for supplements of all kinds.
In addition to vitamins, consumers are now shopping for herbal supplements, diet aids, and energy boost products. As the market for these products grows, it is no longer enough to fill a bottle and paste a label onto it simply.
Now, to compete with the rising competition, it is necessary to consider different packaging models that are designed to help put your products in front of potential customers and ultimately into their hands.
Best Way to Package Single Dose Supplements
One of the major changes in supplement packaging and sales has been the rise of single or limited dose packaging. Where consumers would previously purchase large count bottles of vitamins and herbal supplements, they now look for "on-the-go" solutions to their supplement needs. Single dose packaging has become a large part of the total sales of everything from vitamins to aspirin and diet aids. Many companies use the single-dose packaging model for marketing their products via point-of-purchase displays (POP).
These displays act as both advertisements and salespeople and can be found in convenience stores, mom-and-pop shops, and supermarkets across the country. Colorful displays catch the customer's eye, and the single dose packaging makes them inexpensive and perfect for on-the-go purchasing.
Need help with your packaging?
Click below to get a quote and discuss your project requirements.
Request For Quote
Best Way to Package Tablets, Capsules, and Softgels
Tablets, capsules, and soft gels are typically packaged in glass or plastic bottles. The bottles are filled, labeled, sealed, and capped. Labels are normally applied after the bottles are filled and capped. Desiccants are sometimes added to the bottles to absorb moisture. Bottles can be sealed with either pressure seals or induction seals. Pressure seals contain an adhesive that bonds with the rim of the bottle. Induction seals are bonded to the bottle's rim when passed through an induction tunnel.
Another packaging option for tablets, capsules and soft gels is blister packaging. A blister is a thermoformed plastic card with a single or multiple cavities. Blisters with 10 or more cavities are common. Blisters have foil backing, which can be printed. One or more blisters can be inserted into a sleeve or retail carton.
Best Way to Package Powders
Dietary supplement powders are commonly packaged in pouches, packets, or stick packs. This style of dry packaging is produced on a vertical form, fill and seal machine (VFFS) or horizontal form, fill and seal machine (HFFS).
The pouches or packets are formed from roll stock film, filled with the tablets, sealed, and then cut into individual pouches. The roll stock is printed before the packaging process begins. The film is a laminated film with 2 or more layers, including an inside layer that can be sealed with heat. Powdered dietary supplements can also be filled into rigid containers of either glass, composite, or plastic.
Best Way to Package Liquids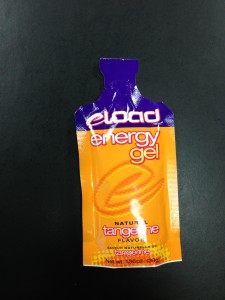 Liquid dietary supplements can be filled into bottles on filling lines using either single or multiple heads.
These filling lines use pumps or pistons to dispense the liquid. Liquid packaging can also be processed into pouches or packets in vertical or horizontal form, fill and seal machines.
Pouches or packets are typically used for single-use purposes since they cannot be re-sealed once they are opened.
The type of supplement, how it will be marketed and sold, and how it will be used are all factors that must be considered when considering packaging options for dietary supplements.
Contract Packaging and Distribution
Those companies who lack the required packaging facilities in-house will find contract packaging to be an elegant solution to their distribution needs.

The right contract packaging firm can take your raw product from fill point to shipment ready, providing your wholesale customers with attractive, ready-to-assemble, point-of-purchase displays or other distribution methods for your supplements to get your product in front of potential customers.

Choosing the right contract packaging firm can make all the difference in your product's success. Assemblies Unlimited offers state-of-the-art facilities that have been designed to handle all of your packaging needs.

Whether you are producing supplements in pill, powder, or liquid form, Assemblies can artfully take your product from the initial single-use package through to the finished retail-ready product. Their FDA, AIB, and SQF-certified facilities are ready to take your raw product, package it to your specifications and get your product ready for distribution.

All you need to do is supply the raw product and artwork, and Assemblies Unlimited will handle the primary packaging, secondary packaging, and fulfillment.

The right packaging plays a vital role in the success of any product, and Assemblies Unlimited is the one-stop, full-service, turnkey solution to all of your packaging needs.

Posted in