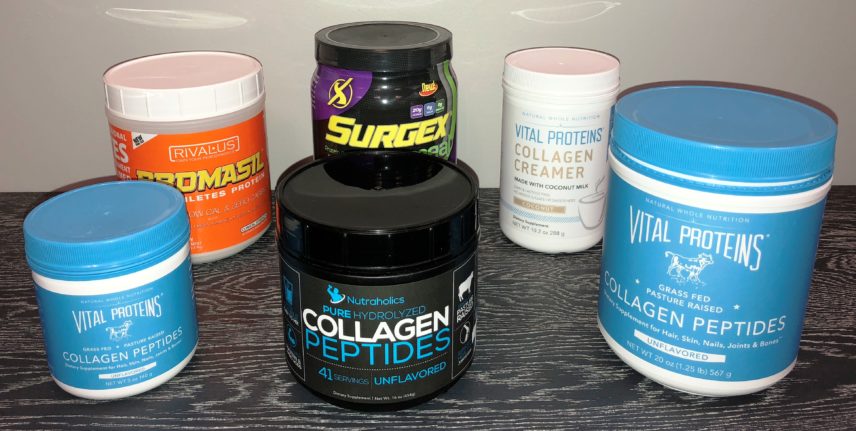 Popular acceptance of healthy lifestyles and personal training regimens fuels the call for protein supplements. These plant and animal-based products come to market in several ways, including powdered varieties and drinks packed with protein. Contract packaging companies play an important role in advancing the retail protein industry, devising safe, efficient ways to distribute and market these sought-after products, along with protein powder packaging methods.
Packaged Protein Moves to the Mainstream
The protein supplement market has seen steady growth as consumers embrace the perceived benefits of boosting their individual protein intake. Whey, soy, and casein are primary sources of protein powders packaged for retail sale.
In the early days of protein marketing, promoting the substance focused on a specialized niche of consumers. The oversized tubs and bottles used to market protein products almost always featured graphics depicting toned and rippling musculature, highlighting the segment's target market. Protein powders were aimed at weight lifters, bodybuilders, and committed fitness enthusiasts, often using the products to build mass and help their bodies recover after workouts.
During the early period of protein industry sales growth, increases were closely tied to the burgeoning fitness industry, as health clubs, fitness centers, and gyms became more affordable and accessible. Rising sales of protein products counted on devotees' belief the goods play an integral role in maximizing the benefits of working out.
As growing numbers of consumers embrace healthy living, the appeal of protein powders and ready-to-drink supplements is no longer limited to hardcore weight lifters and fitness fanatics. Weight trainers and elite athletes are still a core component of the overall protein market. Still, casual users represent substantial consumer interest, creating opportunities for producers and their packaging partners.
Need help with your packaging?
Click below to get a quote and discuss your project requirements.
Request For Quote
Protein Industry Facts and Figures
According to Statista, sports nutrition, nutrition bars, and sports drink categories are expected to reach over $85B in market value by 2030.
Supplements aimed at the sports market continue performing well, particularly for traditional, established brands. But non-sports protein products also have taken off, promoting general health. As more consumers become aware of the emerging brands, event sponsorships, sampling, and campaigns targeting "ordinary" users have elevated protein's position in areas once seen as sports-only markets dominated by fitness elites.
Their growing appeal has opened mainstream doors for protein powders and drinks, now routinely appearing in mass channels at stores like CVS, Walmart, Walgreens, and Target. The steady growth also reflects particularly robust success selling online, cementing remote sales' place within the swelling protein industry.
Buyers' rising desire to consume more protein is not limited to powders and drinks but reflects a trend among young people on the general health benefits of a protein-rich diet. The future looks bright for protein. Competition to accommodate the demand for protein will continue to spark new products and innovation, challenging contract packaging companies to keep pace with market shifts.
Protein Packaging Alternatives
Whether the products are derived from soy, whey, or casein sources, protein packaging solutions address merchandising, marketing, and transportation concerns, alongside the need to maintain product integrity and provide a positive user experience. Though it sounds like a tall order, progressive packaging companies turn to several effective options, bringing popular proteins to consumers. These include:
Plastic Jars and Tubs
Familiar straight-sided plastic jars are ideal for packaging protein powders, along with other bioplastics options. The containers are easily outfitted with plastic scoops, accommodating precise measurements when mixing proteins with liquids for consumption. Wrap-around labels are commonly used for brand messaging and merchandising appeal. To further set-apart individual brands, some makers choose jars with irregular shapes for packaging protein. Square and triangular footprints provide the same benefits as conventional tubs, with added merchandising value for standing out among competing products. Clear and opaque versions are also available, further personalizing protein packaging choices.
Bottle Filling
Tapered-neck protein packaging solutions resemble traditional vitamin bottles, available in standard and oversized versions. Equipped with smaller screw-top caps than their straight-sided counterparts, the bottles are glass or plastic. Their shape enhances nutritional perception among consumers, who associate the bottles with pharmaceutical applications. Metallic lids with coated inserts can also be added, distinguishing the packaging from regular plastic versions. And branded color schemes can be matched, incorporating colored caps into the protein bottle designs. Like plastic jars and tubs, the bottle filling can be outfitted with safety seals, ensuring product integrity at the time of purchase.
Cardboard and Metal Canisters
Coated cardboard canisters replace plastic and glass protein containers. The economic alternatives use snap-on plastic lids to keep contents fresh and accommodate dispensing individual servings. The familiar form has traditionally been used for packaging powdered baby formula and dry milk.
The metal canisters sometimes used for protein powders are recognizable to consumers as once-popular coffee cans, relying on similar plastic lids for easy repeat access.
Stand-up Pouches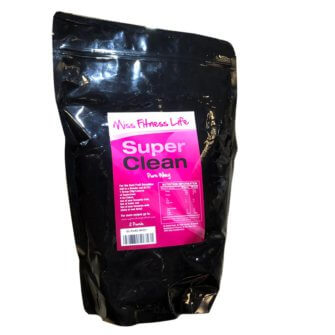 Reducing the need for rigid containers, packagers frequently turn to pouching solutions for protein products. The durable, lightweight bags are constructed of layered material, accommodating the freshness needs of pouch contents.
Gusseted bottoms enhance stability, making it easy and cost-effective to transport and display goods in retail environments. Clear viewing windows are sometimes added, allowing shoppers to inspect smoothie powders and protein drink mixes without opening the containers.
Many of the pouches incorporate zip seals or sliders, but protein powders are also packaged in stand-up bags reminiscent of those used for coffee – complete with attached bendable closures.
Food-Grade Packaging
Protein powders, along with nutrition bars and most supplements, require food-grade packaging and cGMP in the packaging process.  Packaging companies help the food industry battle natural threats to the integrity of their products by offering a wider variety of food-safe options.
Rigid containers, flexible film with a foil barrier, and induction seals are other packaging methods often closely related to protein powder packaging. CPG firms have shifted their focus to be more supportive of the rapidly growing fitness industry that promotes shelf-stable products.
Increased Demand for Convenience
Another aspect of the growing protein segment is an increasing demand for convenience. Juice boxes, energy gels, and yogurt-on-the-go are just a few examples of products that feature the adaptability and durability now required of packaging designs. Consumers demand convenient snack-sized packaging designs that fit easily into a pocket, purse, or gym bag.
For smaller health-related items that are more expensive, blister packs and other forms of rigid packaging solutions are also in greater demand. Pouches with a "canoe" fitment are extremely popular due to the convenience and re-usability feature.
Advantages of Adaptability
Just as being physically healthy helps an individual fight off infection and stress, so has the packaging industry demonstrated its healthy responsiveness to these new and changing demands. Health and protein supplements are often made available in blends that must be accurately calculated to create a consistent product that is convenient and protected from light, air, and moisture.
In Summary
The customer base for protein powders and drinks continues to expand beyond weight trainers and fitness enthusiasts. The surge not only creates opportunities for protein producers but also for forward-looking packagers prepared to meet the rising demand. Stand-up pouches, jars, bottles, and lidded canisters are only a few cost-effective solutions recommended for packaging these increasingly sought-after products.
Working with experienced packaging professionals ensures timely fulfillment and creates a competitive edge for protein brands marketed online and in retail stores.
Whether you have a specific packaging need for powdered protein or other supplement packaging needs, feel free to request a quote, and a packaging specialist will reach out to learn more about your project requirements.