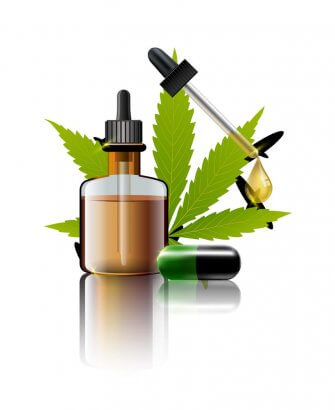 Every so often, a product or concept lands in the marketplace, generating a sustained buzz. CBD oil and related cannabis products are one such line of goods, presently making a big splash among consumers.
Cannabidiol (CBD) is a substance derived from cannabis plants, most often hemp strains.
To prepare it for use, CBD is first extracted from the plants before being mixed with carriers, such as coconut oil and hemp seed oil.
CBD's growing popularity provides opportunities for producers and packagers, likened to the next "gold rush." And there are many questions surrounding CBD.
But first, let's review CBD applications and guidelines, then discuss the CBD packaging options.
Potential Benefits of CBD Products
Advocates have touted the benefits of the substance for years, but CBD products continue growing more visible in the marketplace, following a trend of relaxing marijuana laws across the country. Though it is derived from cannabis, CBD doesn't contain the psychoactive component, Tetrahydrocannabinol (THC), known to cause the high experience with marijuana use.
More research is needed to confirm its effectiveness in treating various conditions, but it is thought some of the benefits associated with the therapeutic substance may include:
Relieves pain
Reduces anxiety and depression
Lessens cancer treatment side effects such as pain, vomiting, and nausea
Reduces acne breakouts
Possesses protective benefits for people with neurological disorders
Boosts heart health
Combats inflammation
Lowers the incidence of seizures associated with childhood epilepsy
Has an antipsychotic effect
Helps prevent diabetes
Aids in substance abuse treatment
The jury may still be out on its value in addressing these health concerns, but that hasn't stopped believers from embracing CBD oil, butter, balms, and supplements.
Need help with your packaging?
Click below to get a quote and discuss your project requirements.
Request For Quote
FDA Developing Regulatory Guidelines
CBD can be extracted from marijuana or hemp plants, the former containing THC, so the substance still occupies a legal gray area in many areas. Throw in the complicated range of laws regulating medicinal and recreational marijuana use, which vary from state to state. It can be hard to know where you stand selling CBD oil and other CBD products.
Though CBD-enhanced goods are poised to break into the mainstream, producers must remain mindful of claims made about the substance. The US Food and Drug Administration (FDA) recently warned against making unsubstantiated statements about the benefits of CBD. Together with the Federal Trade Commission (FTC), the FDA sent letters to three CBD companies. The correspondence identified several unfounded claims about health benefits and medical uses of cannabidiol, giving the companies a limited time to take action or face legal action.
Despite the enforcement activities initiated by the FDA and other consumer protection agencies, the organizations remain committed to developing legal, regulated pathways for sellers bringing CBD products to market.
CBD Industry Poised for Further Growth
Even if you haven't been diligent in tracking the growing CBD industry, you're probably becoming more aware of the emerging market for cannabidiol products. Currently, one of the hottest health and wellness trends, CBD, is showing up in everything from dog treats to anti-aging serums.
Though cannabidiol scarcely represented a distinct product category as recently as 2015, CBD sales rose to more than $500 million in 2018. And it is thought the industry could serve a $22 billion market within a few years. According to a Brightfield Group study, the lofty projection for 2022 and beyond accounts for more than CBD's growing presence in the nutraceutical industry.
Although it is expected to perform exceptionally well in the category due to anecdotal and clinical evidence of its benefits, which resonates particularly well with nutraceutical devotees, the substance also has applications in diverse industries, propelling its growth.
Brightfield research points to the possibility of explosive, sustained market growth for hemp-derived CBD products. And moves by big businesses seem to support the prospect, drawing attention and investment from diverse players such as Petco, Amazon, Estee Lauder, and beer maker Corona.
Packaging Options for Emerging CBD Products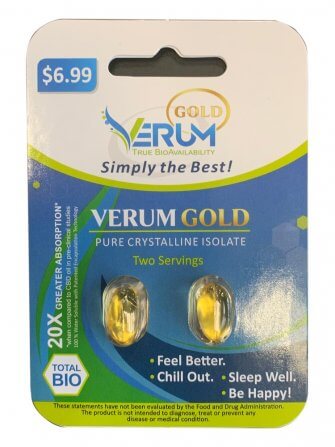 Most initial CDB applications were marketed as supplements, oils, and tinctures, but the substance is now widespread in various channels.
Creative CBD packaging solutions that align well with hemp and CBD products now include metal cans and other recyclable options, as well as compostable bags and pouches and CBD containers made from reclaimed ocean plastic.
With continued growth on the horizon, packaging innovation continues to meet the demand for unique and responsible presentations, including upscale solutions incorporating glossy paperboard cartons, cloth bags, premium graphics, and other high-end materials.
A few of the expanding opportunities for CBD packagers include:
Beauty and Personal Care – Health and beauty aids fortified with CBD have some of the same packaging requirements as similar products sold without the ingredient added. The substance is now incorporated into creams, gels, lotions, and balms, making pumps, tubes, jars, and other common packaging methods ideal for CBD applications.
CBD Oils and Tinctures – Like many other oils, CBD products benefit from cool, dark storage. Amber and other dark glass meet this packaging requirement. Dropper-style bottles are well suited for CBD tinctures, often dosed in a drop or two placed under the user's tongue.
Supplements – In addition to oils and liquids, CBD supplements are also made available as tablets, capsules, gummies, and soft gels, requiring conventional glass and plastic jars and other pill packaging.
Beverages – CBD drinks are packaged in cans, pouches, and bottles, including small plastic versions, made popular in the energy shot category, as well as full-sized containers for CBD-infused water. Beer has recently entered the CBD product category, packaged in traditional aluminum cans.
Snacks – Bags of CBD popcorn and other snacks are appearing in dedicated CBD stores as well as traditional food outlets. Bars and bite-sized CBD snacks are also coming to market in wraps, pouches, and wide-mouth plastic jars.
Pet Care Items – Pet care producers tout some of the same CBD benefits for animals that advocate promoting human use. CBD pet products aimed at anxiety, pain relief, and inflammation now include transdermal applications, as well as oils, soft chew supplements, and even CBD-infused peanut butter for dogs.
CBD oil and other CBD variants represent one of today's most explosive growth products. The substance has already been incorporated into countless consumer goods across many different channels. As the regulatory picture becomes clearer, hemp-derived oil is expected to continue its march to the mainstream. With billions in the balance, forward-looking CBD producers and their packaging partners are poised to make the most of the opportunity.
At Assemblies Unlimited, our innovation and resourcefulness can meet your packaging project needs. Whether you require a CBD packaging solution or other unique contract packaging requirements, please request a quote, and a packaging specialist will reach out to discuss your project.