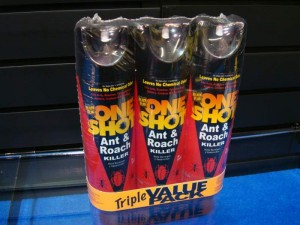 Combination packages are successful merchandising tools for retailers, who use shrink wrapping to complete product presentations. The secondary packaging layers protect retail products during shipment, and they also serve sales objectives, furnishing unique bundling opportunities for grouping products together.
Versatile overwrapping approaches create sleek custom-formed exteriors for products in wide-ranging retail categories, including beauty and cosmetics, food and beverage, household goods, and health-related merchandise.  The flexibility provided by cello-wrapping and heat-shrink overwrapping techniques furnish cost-effective solutions for retailers and manufacturers who rely on the strategies to keep retail items looking their best on shelves.
Whether creating unique multi-packs to drive higher sales, or boosting your brand's visibility with enhanced graphics, it pays to consider a variety of overwrapping techniques provided by contract packaging specialists.
Cello-Wrap
Wrapping retail items in cellophane, whether clear or printed with proprietary graphics, provides a cost-effective overwrapping method for a variety of products. The familiar process is carried out on high-speed machines, making cello-wrapping an ideal solution for large-volume runs.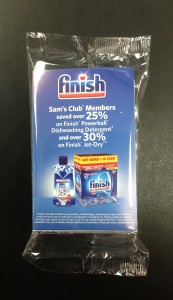 Cellophane adds a high-gloss layer of protection for small-sized consumer goods, including candy, treats, gum, and household items.  Fin-seal cello-wrapping, for example, places items in pouches, before the ends are heat sealed to create tidy packages.  Other applications mimic the longstanding use of cello-wrap on cigarette packages, furnishing protective outer-layers for tea, perfume and cologne, and other boxed goods.
The versatile overwrapping alternative uses a variety of materials, each chosen for the level of protection required.  Various cellophane thicknesses and barrier properties ensure shelf-life and other requirements are met precisely in each case.  In addition to eye-catching brand artwork, warnings and instructions can also be printed on cello packages.
Cello-wrapping is commonly used to place samples in the hands of consumers, who receive individual packets through direct mail or with newspaper delivery.  Even coupons are protected with cello overwrapping, adding value to promotional materials and increasing the length of time the coupons are kept at-hand by consumers.
Need help with your packaging?
Click below to get a quote and discuss your project requirements.
Request For Quote
Multi-Pack Benefits
As well as the sleek presentations shrink-wrapping provides, retailers use the packaging technique to bundle multiple items, creating greater perceived value among consumers.  As multiple units are bundled into single SKUs, retail sales are simultaneously pushed upward.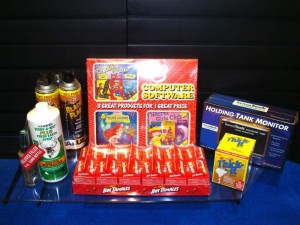 Value-packs join together similar items, creating two-for-one merchandising opportunities and even triple-value packages in some cases. Perfect for aerosol cans and shampoo bottles, the technique commonly uses reinforced cardboard bases to keep items in-line, before shrinking polymer layers over them.  The resulting units are shelf-stable and the plastic layer provides additional space for artwork.  Special promotions like holiday bundles are made possible using multi-packs, which allow manufacturers and retailers to completely change-up their merchandising aesthetics, without changing their primary packaging.
Bundling items of irregular shapes and sizes is particularly effective using shrink-wrapping techniques, creating variety packs and allowing products to be joined in eye-catching ways.
Shrink wrapping provides added security during shipment and protects items against damage from consumer handling on retail sales floors.  Overwraps also furnish appropriate levels of tamper resistance, discouraging pilfering at the retail level.