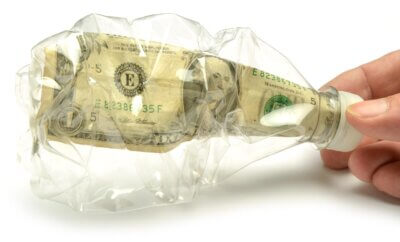 Although some food and supplement producers rely on in-house packing capabilities to move products through the supply chain, many makers form valuable packaging and distribution alliances with contract packaging professionals.
In today's evolving marketplace, it is more important than ever to streamline packaging costs, particularly as shifting consumer preferences such as sustainability and direct-to-consumer distribution impact the flow of CPGs.
Despite inflationary pressure, established turnkey packagers are well-equipped to optimize food packaging and supplement packaging expenses, utilizing internal and external cost-saving strategies to reduce spending for manufacturers and distributors.
Assessment is the First Step Toward Lower Packaging Expenses
Overall, packaging expense is multidimensional, accounting for various aspects influencing the flow of goods. Packing expenses can generally be divided into broad categories, such as
Packaging materials
Packaging operations
Distribution
Expenses related to damage and returns
Before setting out to save money on packaging expenses, it is essential to identify areas for improvement. Although using fewer films and corrugated products may help trim spending, materials are only one of the expenses driving packaging costs. A recent article identified a few of the factors affecting excess spending on packaging, including these shortcomings.
Long processing times for packaging
Overpaying for package dimensions rather than paying for product dimensions
Poorly designed packaging lines and storage facilities
Damage caused by ineffective packing materials
Shipping expense
Inefficiency during manufacturing
Each case is unique, so individual assessment is always the best way to bring money-saving strategies to light. The above examples illustrate common shortfalls, but each plant and packaging project offers unique cost-saving opportunities.
Armed with comprehensive and accurate information about current packing expenses, it becomes easier to look to the future with cost-savings in mind. For example, if warehouse layout is a problem, assessing materials inventory and reorganizing could help reduce food and supplement packaging costs.
Need help with your packaging?
Click below to get a quote and discuss your project requirements.
Request For Quote
Design Innovation Reduces Packaging Costs
Packaging serves more than one function, so cost-saving strategies account for product protection and consumer appeal, among other objectives. Design innovation can yield savings without sacrificing quality, effectiveness, or shelf-appeal.
Primary, secondary, and tertiary food and supplement packaging each offer opportunities for design savings. With modern materials advances, for instance, it may be possible to eliminate secondary or tertiary packaging requirements, leading to lower materials expenses.
The actual function of each packaging layer is a primary consideration when analyzing overall packaging costs. Does the product itself require physical support provided by tertiary packaging? Or is containment the main function of the packaging? Rigid bottles and cans, for example, require little support, so designs aimed primarily at containment can reduce packing costs for products packed in rigid containers.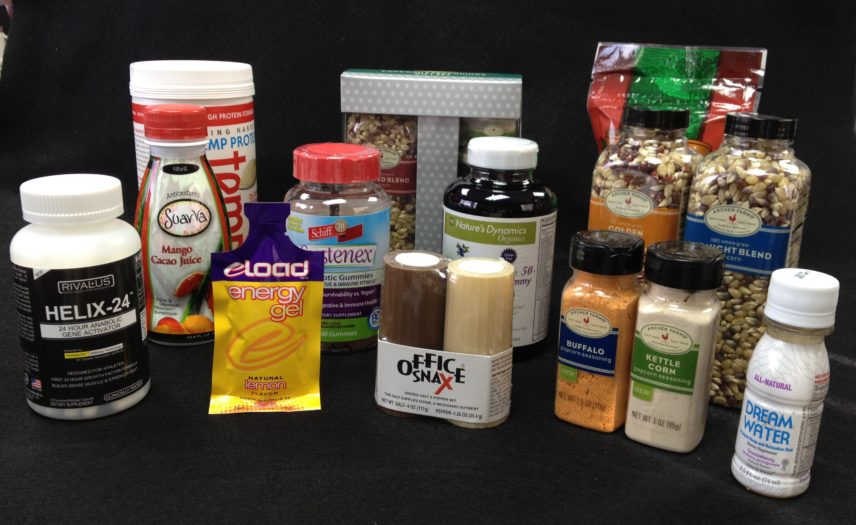 Primary packaging innovation can also yield savings. Advances in glass, plastic, and metal manufacturing enable packaging companies to define material density variations within a primary package. The advanced material-reducing strategy also cuts costs, creating packaging efficiencies that strengthen a particular part of a bottle or can, adding material only where it is most needed. Fine-tuning the containers not only reduces material spending, but density variations also pare shipping costs by reducing the overall weight of each container.
Design agility represents another strategy for realizing and maintaining savings on food and supplement packaging — the concept builds in the ability to alter designs without completely redesigning packages. When contract packagers experience price hikes on particular package components, for instance, design agility accommodates adjustments, enabling packagers to tweak package designs for savings.
Monitor, Measure, and Reduce Waste to Lower Packaging Costs
Establishing effective plant management systems can lead to real savings, particularly when the cost of materials is high. Monitoring and measuring wasted boxes, bags, and bottles is a good start, but inflationary conditions mandate an even closer look at food and supplement packaging waste.
Without a comprehensive management system in place, tape, glue, and other "minor" expenses may fall through the cracks. Strict monitoring strategies can help account for waste loss across the board. The more closely a plant monitors and measures waste, the more information is available for crafting effective food and supplement packaging cost-saving strategies. Follow-up leads to the best outcomes, sharing details across various departments to analyze waste data and devise money-saving solutions.
Adding Value with Turnkey Packaging Relationships
Supply chain problems experienced during the global pandemic held valuable lessons for food and supplement producers. As material scarcity and logistics problems disrupted access to supply-chain necessities, many producers came up short, meeting demand for CPGs.Finding themselves with limited packaging relationships, ill-equipped manufacturers were left scrambling for supplies and services, at precisely the wrong time.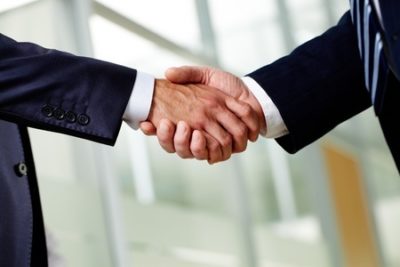 Despite deteriorating conditions, established relationships with turnkey packaging contractors empowered some producers to weather the storm, without prohibitive price increases.
Experienced packagers maintain widespread industry connections, providing partnerships that can help producers overcome unexpected challenges and unfavorable marketplace conditions. In addition to leveraging contacts, established packaging companies are able to negotiate quantity discounts with multiple suppliers. Cost savings ultimately flow through to manufacturers and distributors, adding value to their partnerships with contract packagers.
Optimize, Customize, and Automate for Savings
In most manufacturing settings, inefficiency leads to unnecessary spending. In order to reduce the cost of food and supplement packaging, successful packagers optimize operations. Beginning with training, attention to detail ensures each production staff member is versed in operational efficiencies that lower packaging costs. In addition to laying the groundwork with comprehensive training, efficient organizations also create channels for feedback, using employee recommendations to improve food and supplement packaging processes.
Modern packaging facilities rely on emerging technology to increase efficiency and convey cost-savings. Machinery and materials advances can help reduce turnaround times, which in-turn lowers overall production and distribution expense. Regular maintenance keeps packing lines operating at peak production levels, reducing downtime and maximizing output, without sacrificing quality. A proactive approach limits lag times and streamlines warehousing, ultimately reducing labor costs and optimizing the flow of goods.
Custom packaging solutions cut costs associated with a one-size-fits-all approach. Utilizing custom packaging appropriately sizes containers to fit their contents, reducing packaging void space. The cost-saving strategy not only reduces the use of filler and inserts, but using the proper package for each job also pares packaging weight, which reduces shipping costs.
Controlling costs is essential in competitive retail environments; packaging presents opportunities to reduce unnecessary spending. From process optimization to design innovation, cost-conscious food and supplement packagers devise and implement critical cost-saving measures to increase profitability and strengthen packaging partnerships.
Whether you're just getting started or expanding an established brand, our packaging specialists can meet the demand of your supplement packaging or food packaging project. Simply complete the Request For Quote form or call our office to start a discussion.