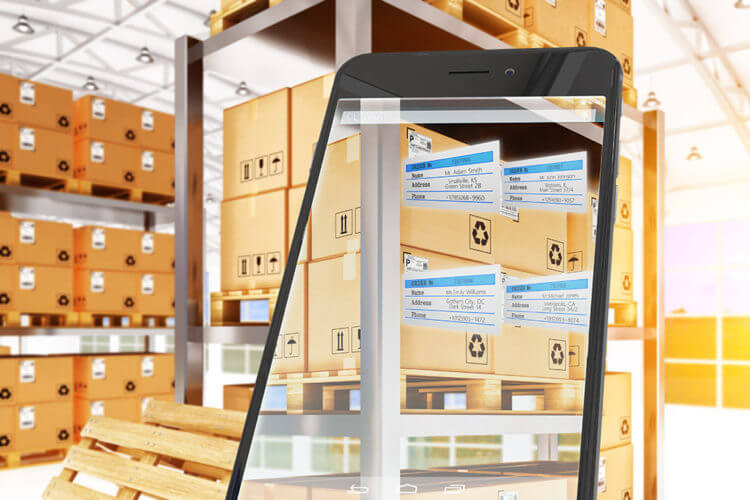 Packaging companies play key roles in the consumer supply chain, influencing nearly every phase of marketing and distribution. Not only is the packaging industry responsible for the safety and security of products moving through the system, but contract packagers' freight and logistics expertise ensures an efficient, timely flow of raw materials and finished goods. And as CPGs advance toward store shelves, packaging providers work closely with brand managers, effectively marketing and merchandising each consumer product. From conception to delivery, packaging companies leave their mark at every stage of the supply chain.
Packagers take-on crucial responsibilities bringing food products to market, but the call for effective, cost-efficient packaging solutions is not limited to perishable goods. In practice, contract packagers serve wide-ranging industries (clothing, health and beauty, electronics, and countless other examples), influencing marketing and supply chain practices in diverse consumer environments. Their specialized knowledge and experience are integral to successful production and distribution, particularly in today's rapidly shifting consumer marketplace. And since efficient supply chain management lies at the heart of profitability, forward-looking producers partner with packaging providers familiar with the latest advances in supply chain technology.
Technology and Packaged Goods
The consumer supply chain represents a complex set of processes and interactions, bringing together stakeholders from diverse disciplines. And best practices change frequently, as technology and consumer preferences drive everything from packaging design to logistics solutions. The most effective packagers use supply chain technology to create competitive advantages, resulting in:
Lower Costs
Greater Efficiency
Enhanced Safety and Security
Tracking Capabilities
Radio frequency identification (RFID) and GPS technology make it possible to track products throughout their entire life cycles. Outfitting goods with traceable identifiers can help increase efficiency within the supply chain, furnishing real-time information relevant to suppliers and ultimately, end-users. The pharmaceutical industry, for example, is experiencing a shift toward direct business to patient relationships, calling for greater accountability within the supply chain. Packaging with RFID and GPS tracking not only enhances product security, but the technology also keeps patients better informed. In another example illustrating the dual benefits of supply chain technology, a leading spirits manufacturer uses a smart label to create a personal experience for each buyer, at the same time incorporating tracking capabilities.
Consumer Data
Communications technology and other advances support access to volumes of information, which packagers and manufacturers can use to improve supply chain outcomes. By monitoring consumer data, in-store turnover statistics, online shopping trends and other vital feedback; producers and packagers are able to streamline the supply chain, simultaneously delivering better consumer experiences.
In one example, shoppers are increasingly taking their business to online vendors – where price, more than packaging, sells units. Responding to the trend, innovative packagers are working with producers to cut distribution and packaging costs, in order to better compete online. Bundling items, simplifying packages, and distinguishing goods sold online from those available in stores represent three ways manufacturers, retailers, and their packaging partners use consumer data to increase sales and profitability.
Digital Solutions
Supply chain management benefits from cloud technology, enabling shippers, carriers, and contract packagers to oversee efficient operations. A cloud-based system can improve shipment productivity and lower costs. In fact, a majority of those adopting an intelligent shipment system reported cost-savings (compounded for those with multiple locations). And despite simplifying supply chain processes, a well-executed cloud solution can also result in higher customer satisfaction.
Digital networking adds further efficiency and reliability to the supply chain, creating a community of stakeholders linked by coordinated information and access to proven providers. Among them, contract packagers bring unique insight to each level of production and distribution.
Augmented Reality (AR)
Augmented reality enhances production and shipping environments, making it easier and more efficient to move products through the consumer supply chain. Already in use and expected to expand, AR technology essentially adds object recognition and computer vision to various processes within the supply chain, streamlining and speeding-up production and delivery. The supplemental technology helps with everything from order accuracy to facilities planning, trimming time and expense from the consumer supply chain.
Information Technology
Various packaging challenges benefit from IT solutions. Speed and flexibility are enhanced, for example, when IT tightens-up supply-chain processes and synchronizes the complex interaction between contributing organizations. Technology can boost efficiency and supply chain accountability by:
standardizing controls and data sharing between stakeholders,
creating greater visibility across the supply chain,
enhancing procurement, shipment, and customer service.
Facing evolving consumer expectations, shifting regulatory concerns, and general economic uncertainty, forward-thinking packaging companies must embrace technology to overcome challenges – or risk losing their competitive edge. As more and more producers rethink distribution, the best packagers are well-positioned to adapt, furnishing custom solutions under a wide range of conditions.
Technology leads the way, resulting in better outcomes for supply chain stakeholders and end-users. Choosing a tech-forward packaging partner can help you increase efficiency, optimize operations, provide better customer service, and get noticed for all the right reasons.
Need help with your packaging?
Click below to get a quote and discuss your project requirements.
Request For Quote