Many different products require a wrap once the primary packaging or assembly had been completed. There are several different methods used to accomplish a product wrap and all the wrapping options discussed here are clear "retail" wraps so that the product inside can be displayed clearly. However, each one of these methods is done on different types of packaging equipment and are used for different applications.
Shrink Wrapping
Shrink Wrapping is the most common of all the different types of retail product wraps. It is typically used as a layer to protect the product from dust, fingerprints or damage. After product assembly, the finished product is enveloped in a layer of clear film that gets sealed on all 4 sides. This can be done by an "L" bar sealer, which is a semi-automated piece of equipment, or could run thru a fully automated shrink-wrap production line if volume warrants the set-up.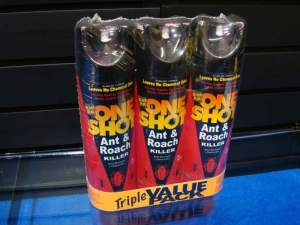 This will impact your cost proposition. After the wrapping process the product runs thru a connected heat tunnel and shrinks the film tightly around the geometries and contours of the product giving it a glossy and high-end finished look. Even though the packaging company selects the exact film and gauge to efficiently manage production, a customer can make suggestions on both types of film as well as the gauge of the materials.
Shrink film is typically either made of PVC or Polyolefin. PVC will have a more "wrinkly" feel both before and after shrinking and Polyolefin, which has a smooth texture, is the most common shrink film used in the industry today. Years ago the gauge or thicknesses of clear shrink film were limited to 60 gauge, 75 gauge, or in heavy duty applications, 100 gauge. Today, there are smaller and less expensive films made in 45 and 55 gauge that have good shrink properties and often hold up to the same tensile strengths of the thicker alternatives. It is recommended that you work with your contract packaging partner to sample and then agree upon the best type and the best gauge thickness that will promote your retail product the best on the store shelf.
Need help with your packaging?
Click below to get a quote and discuss your project requirements.
Request For Quote
Flow Wrapping
Flow wrapping (also commonly referred to as "overwrapping") is a style of wrapping that is used for coupons, promotional items, samples, small items getting mailed and more. This process is a horizontal form, fill and seal process but is done on a "Flow wrapping" machine (most common is a DoughBoy) and uses and OPP film, which does NOT get heated or shrunk. OPP (Oriented Polypropylene) can have a "wrinkly" feel to it and is more rigid than a shrink film. Certain types of OPP are FDA approved so that the finished piece may be inserted into another package and come in direct contact with food. An example of this would be an overwrapped coupon found in a box of cereal.
Food (such as candy bars, breakfast bars, etc) can also be over-wrapped as long as the facility doing the packaging has the required food certifications and SOP's (Standard Operating Practices) in place. The finished over-wrapped pieces can be cut individually or kept on a perforated "bandolier" so that they may be easily fan-folded and then fed into a machine on a secondary line. An overwrap OPP film can be clear or fully printed with customer's artwork depending on the customer's needs.
Cello Wrapping
A cello wrap is a wrap that is most commonly recognized on a pack of cigarettes. It is also referred to as "Tuck" wrapping. The easiest way to tell if a product has been cello wrapped is by sealed tucks on either end of the package. Cello wrapping requires a special packaging machine (SCANDIA) and needs to be specifically tooled for every individual box size that runs on it. Note that Cello wrapping or "Tuck" wrapping can be an expensive option both in tooling cost and in packaging cost so any product requiring this type of wrapping should have a high asp (average selling price). Examples of expensive items using this technology would be perfume or cosmetics.
Bundle Wrapping
Bundle wrapping is similar to shrink wrapping, however it is more heavy duty and typically used for case packs or items that have a heavier weight. The film used in the bundle wrapping process is much thicker than a shrink wrap film (typically 200 gauge and up) and is characterized by the "bull's-eyes" or open circles at the opposing ends of the package used for gripping or carrying the heavy load. Gripping A bundle-wrapped package is easier because the wrap itself is easier to grip and can support the weight of the finished pack. A bundle wrap machine is unique as it is designed for heavier film has other attributes that make it a much different overall process than shrink wrapping. When your heavy product or case pack requires a very thick film with Bulls-Eyes, make sure you specifically ask your contact packaging provider if they have a "Bundling Machine" as this is the only piece of equipment that can create the built-in handles at each side of the package.

Posted in