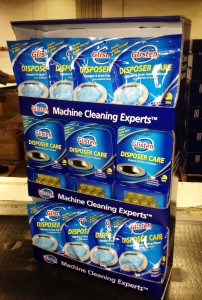 Generating the highest possible return from retail displays is job number-one for merchandisers, so various strategies are used to successfully move units out the door.  The products you sell and the retail footprint required to display them effectively each influence which display styles are best for your retail outlets.  Using your merchandising plans and the space available to execute them, contract packagers provide display solutions presenting your products in their best light.
The complete turnkey experience provided by packaging professionals embraces every aspect of planning and execution, including various point-of-purchase display options used to complete your project.  Whatever industry you operate in, floor displays, sidekicks, counter displays, PDQ's and other packaging presentations simplify your merchandising efforts and stimulate sales.
Point of Purchase Merchandising Options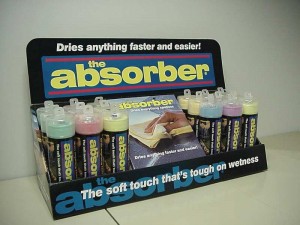 The ultimate turnkey packaging experience comes to fruition when fully-contained display units are loaded with your products and placed on retail sales floors.  A variety of approaches satisfy diverse packaging needs in retail categories like:  Consumer Electronics, Lawn and Garden, Health and Beauty, Hardware, Toys, Confection, Dietary Supplement, OTC  and countless others.
Versatile cardboard assemblies like Sidekick Displays and Power-Wing set-ups are easily packed with various products, furnishing point-of-purchase consistency for retail stores.  Infinitely customizable to accommodate various sizes and shapes, heavy-duty cardboard displays can also be outfitted to sell specific products, like sunglasses and individual cosmetics.
Half, full, and quarter-pallet options furnish flexible retail displays for a variety of industries.  Using freight-friendly dimensions, boxed items are tightly packed for efficient display of retail skus, which plug-in perfectly on retail floors.
For smaller display needs, mini power-wing units and tear top countertop options keep products protected in transit, before presenting them on-arrival – with very little effort required from retailers.
Point-of-purchase assemblies create efficient use of display space, but they have other benefits too.  Attention-grabbing graphics and logos can be applied to increase visibility, including header cards calling shoppers' attention to specific messages about your products.
Need help with your packaging?
Click below to get a quote and discuss your project requirements.
Request For Quote
Which Approach is Best?
Retail display strategies create standardized packs for your products, but the best approach is not the same in each case.  Packaging consultants consider your merchandising goals, the products you sell, the types of outlets displaying your merchandise, and other factors before providing recommendations about point-of-purchase displays.
Cardboard units come in various shapes and sizes, each addressing specific display needs.  Answer a few questions as you prepare to move forward with Sidekicks, PDQs and other display packs.  For example:
Which display type is best-suited for your products and sales goals?
Use market research to narrow your search for proper retail displays.  Knowing your competition guides display decisions, furnishing ideas for standing out.  Bring your thoughts to turnkey packagers capable of refining your visions, taking them from conception to retail sales floors.
How many sides of your display will be shopped by consumers?
The number of facings your display requires influences how many units can be packed and how it will ultimately be displayed in stores.  If you are unsure which way to go, consult with retailers and packaging providers for their informed preferences.
What size? And how many units in each individual display?
To visualize product displays, sketch them out or refer to existing examples containing other similar items. The types of stores you sell through and the presentations you have in mind for your products help guide you to correct display choices.
Flexible retail display options include point-of-purchase assemblies for a variety of products.  Use power-wings, sidekicks, tear-tops and other POP displays to maximize display space and increase sales.