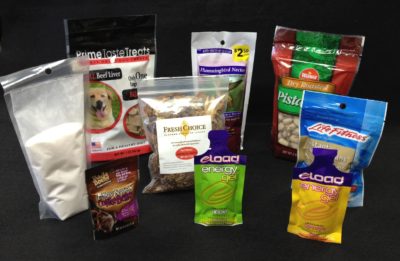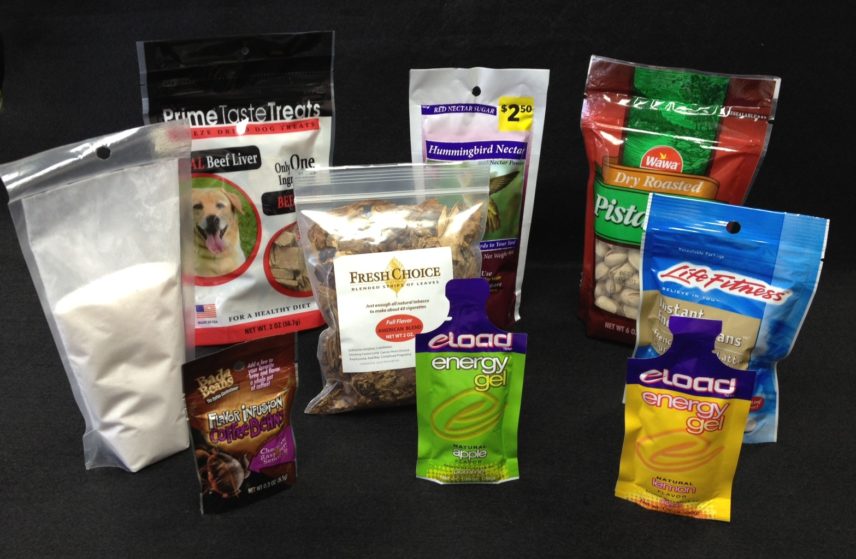 When choosing the right flexible packaging for your products, you need to consider several variables. In addition to meeting merchandising and display goals, proper packaging can help maintain shelf stability, provide efficient shipping and optimize merchandising.
While certain packages are associated with specific products, you may have more than one viable option when bringing your goods to market.
Pouches, for example, furnish flexible packaging solutions for various dry and liquid goods and are often a great alternative to rigid packaging such as bottles or canisters.
In addition to small retail footprints and flexible merchandising options (hang, stand-up, multi-pack), pouches are more accessible to pack and ship than other rigid items, saving you money on freight and distribution.
If you think you might benefit from a modern pouching solution, consult us through a call or directly via sales@assemblies.com to explore state-of-the-art gusseted options. Experienced packagers can take your project from conception to completion, suitable sourcing materials, and provide various design possibilities.
What's in a Pouch?
Simply put, pouches are direct print or reverse laminated and made from various materials with varying structures based on the application. These foils and films include PET (polyester), Paper, Surlyn, LLDPE (linear low-density polyethylene), OPP (oriented Polypropylene), and more, creating flexible airtight enclosures with or without barriers for foods like:
Popcorn
Coffee
Snacks
Spices
Dairy
Personal care lotions and gels
Chemicals
Grain & Cereal
Candy
Toppings
Dressings
Powdered Mixes
And more.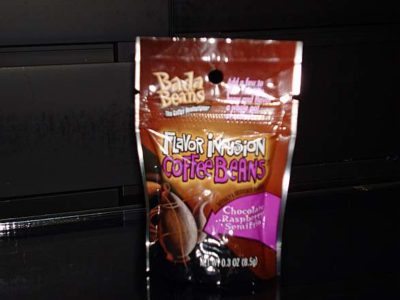 Gusseted examples furnish adaptable solutions with expandable folds designed to accommodate wide-ranging contents for various product bulk densities.
In addition to their ability to expand around bulky and irregularly shaped products, gusseted pouches furnish printable panels for sending your marketing messages.
Once your gusseted pouches are properly sized, eye-catching graphics can be incorporated into your design, along with clear panels to view your ingredients.
Professional packagers draw from several pouching strategies, depending on the nature of your products. Materials are selected first, incorporating proper oxygen, moisture and dirt barriers, and structure required for your goods.
Using weight-fill requirements as guides, packagers can help you determine the appropriate pouch size before dialing in precisely the right gusseted pouch style for you. Commonly used variations include:
Need help with your packaging?
Click below to get a quote and discuss your project requirements.
Request For Quote
Bottom Gusset Pouches
This popular pouch style uses an expandable gusset on the bottom, which often creates a stand-up presentation when filled. The flexible alternative employs zipper closures on top, allowing users to reseal pouches between uses.
Snacks like sunflower seeds, trail mix, pancake mixes, nuts and popcorn kernels are widely packaged using this approach, as well as candy and gummies. Cake mixes and other powdered goods are well suited for stand-up bottom gusset packaging.
Side Gusset Pouches
Currently serving as the industry standard for packaging coffee, side gusseted pouches employ folds on each side, which expand when filled with beans or ground coffee. In addition, the shelf-stable units are sometimes outfitted with breathable vents and metal ties for sealing them between uses.
Generally made of foil material, they can be color matched to your brand and outfitted with your proprietary graphic illustrations. Pouch sizes vary from several ounces to multiple pound versions, accommodating diverse contents, including powdered goods and dry pet food.
Whether you are packaging liquid or dry food products, Assemblies Unlimited has gusseted pouch options available to serve your needs. Request a quote or call our office to discuss your unique pouch packaging needs with a packaging professional.