Many food items are dry and can be packaged in various pouch styles. Pouch packaging, aka flexible packaging, has trended to become one of the most common ways to package dry goods, powders, solids, spices, and mixes.
Many dry good food blenders and manufacturers rely on this type of packaging to market their retail products, and with good reason. It is versatile, cost-effective, space-saving, shelf-stable, flexible, and customizable. Pouch size, artwork, and pouch (film) structure are all open to design based on bulk density, retail outlet, certifications, and merchandising.
What are Some Options for Pouch Packaging?
Pouch packaging or packaging that uses a flexible substrate called "film" to make bags, sachets, and other pliable shaped containers is the fastest growing segment in the packaging industry today — this is due to its relatively low cost versus other packaging containers, greater convenience (e.g. zipper pouches) and excellent oxygen and moisture barrier qualities.
This type of flexible packaging can be used for food products, personal care products such as shampoos and creams, liquid products, dry products such as powders, and various other chemical and industrial products.
A sachet or packet is a common style of flexible package frequently used for samples or single-use applications.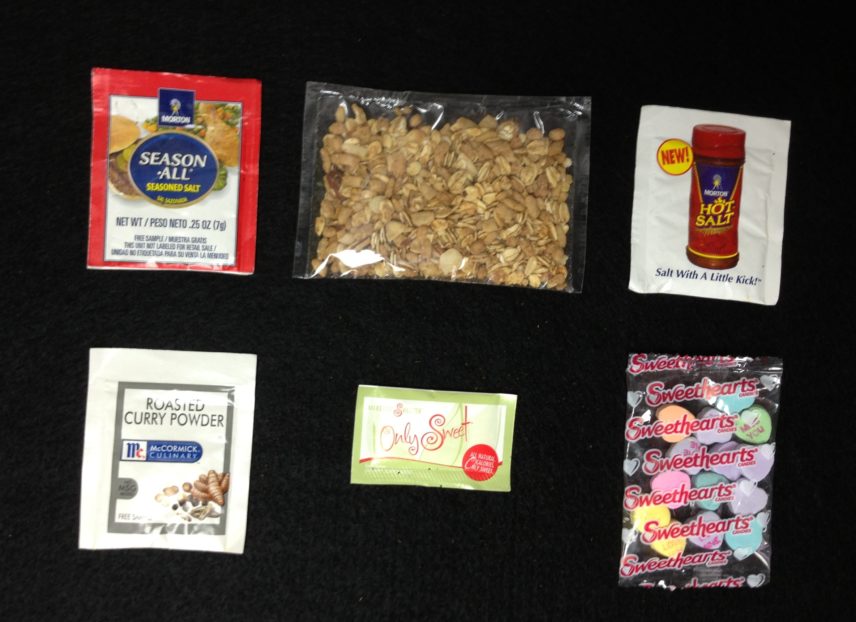 Types of Film – Structured Film
Various types of films are available for "pouch" or flexible packaging. Most packaging equipment uses structured film, which has 2 or more layers of material that are laminated together. The film properties and characteristics, including tear-resistant characteristics and barrier properties, are determined by the type of materials used in each layer. Polyethylene (PE), polypropylene (PP), and polyethylene terephthalate (PET) are materials commonly used in structured films. The film can be printed using a flexographic or rotogravure process. Some films are "reverse printed," meaning that the outer film layer is printed on the inside before it is laminated to another layer, in effect trapping the ink between 2 layers and making the print indelible.
Need help with your packaging?
Click below to get a quote and discuss your project requirements.
Request For Quote
What Types of Pouches Are Commonly Used?
There are several pouch styles available. Each has its own set of benefits that make it more suitable for a given product than the others. Here is a breakdown of the types of pouch packaging currently on the market for the dry food industry.
Vertical pouch with fin seal – This type of pouch is the one commonly used for snack foods, candy bars, and pet treats. Vertical sealing is a high-speed method that creates a vertical seal that runs down the back of the package, or "fin," giving it its name.
Horizontal pouching with 3 or 4-sided seals – Horizontal sealing is used when a seal on 3 or 4 sides of the product is desired. A 3-sided seal is typically run on a Bartelt horizontal sealing machine, and the "fold" in the bottom of the pouch is not considered a seal, although you can request that a seal be applied there for a cleaner and more symmetrical look. A 4 sided seal pouch is typically run on one of a few machines that marry the front film with the back film, and then sealing occurs all the way around to finish it. These machines can be either "Circle" machines or "Prodo-Pak" machines.
Pre-made pouches – These are pouches that are plain and pre-made in standard sizes, ready for filling. Many film manufacturers can supply pre-made pouches in any structure, size, gusset, zipper, and artwork. Premade pouches will be more expensive when compared to roll stock film that gets converted on the machine. Still, the 2 main reasons for ordering premade are low volume run requirement and large size that prohibits the use of running on an automatic pouching machine.
Zipper pouches – Zipper pouches are popular because they can be resealed after being opened, keeping the contents secure and fresh. When combining a zipper with a foil internal layer, you achieve the maximum shelf stability for your product once the pouch is opened.
Sachets – A "sachet" (pronounced sa-shay) often refers to a smaller pouch used for sampling, condiments, salt and pepper, sugar, and promotions. The outer layer is often made of PET (polyester), foil (Met/Pet), or a cosmetic web structure (high gloss PET outer with a foil inner layer.
Pillow pouches – These pouches have been around for many years. A good example of a pillow pouch is a potato chip bag. These types of pouches are not only filled with the product but also enough air to provide a cushion that protects that product.
Gusseted Pouches – Gusseted pouches can have a gusset (expandable film) on the base, the sides, or both. This expandable feature can be achieved in-line on an automatic horizontal machine or in a premade and allows a larger fill weight with a small size and ultimately allows the pouch to hold more product using a smaller footprint.
Choosing the Right Packaging Pouch
Before the right pouch style can be chosen, work thru a proven contract packaging partner to make sure the proper style pouch effectively not only matches the machine it will be filled on, but also matches your retail goals for your dry food item. Here are considerations for designing and filling a pouch for a dry food item:
Fill weights: know the pouch fill weight, typically expressed in "grams." This is established by the customer, NOT by the contract filler.
Artwork: if you don't have an experienced graphic artist in-house, then hire one. Flexible packaging artwork can dramatically impact the success of your retail product.
Substrate: work closely with your supplier to determine the best film "structure." There are several options for the different layers of film to be used, largely dependent upon the product being packaged, oxygen barriers, film thickness, laminations, sealant layer, etc.
Date/lot codes: be prepared to provide proper date and lot code information to your contract packaging company, including the location on the pouch to be coded and the exact codes you need to meet your specific retail requirements.
Final Pack-Out: How many pouches will be packed in a shipper case, counter display, PDQ, or club pack? While many contract fillers can use their experience to help guide you, it is up to you to fully understand your retailer's needs, as many of them have unique but very specific final packaging specifications.
Flexible (pouch) packaging can protect the product it encloses and enhance its marketability while providing the end customer with convenience, shelf stability, and ease of handling.
What about Flexible Packaging Equipment?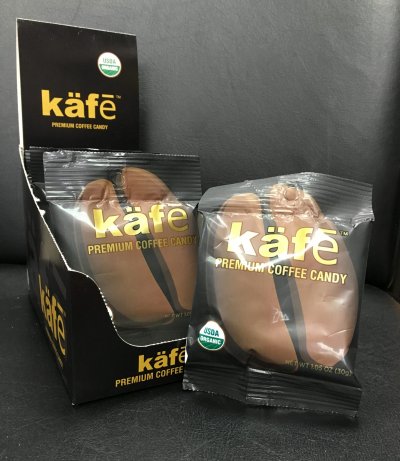 As previously mentioned, the most common type of pouch for flexible packaging is Form, Fill and Seal (FFS), and therefore, it makes sense it's also the most commonly used equipment type. This equipment utilizes laminated roll stock film.
The bag, pouch, or sachet is formed and then filled in a single process. On some machines, the process moves horizontally (HFFS); on others, the process moves vertically (VFFS).
Liquids are typically filled using a pump, an auger is used for filling powders, and then "scales" or buckets are used for filling other items such as dried fruits and nuts. In some cases, the film is converted into pre-made bags, which are then used for filling at a later time. Pre-made bags can be filled manually, semi-automatically using a volumetric filler, or automatically.
Other Packaging Options
There are many other styles and benefits of this type of pouch and flexible packaging. A type of flexible packaging using clear or printed film to package small items such as plastic forks and spoons or printed items such as trading cards is known as cello-wrapping or overwrapping. Some packaging equipment uses film, which is formed into tubes and supplied on a roll. The machine seals the tube at the bottom, inserts the product manually or automatically, and the tube is sealed at the top. This flexible "pouch" packaging style is commonly used for packaging small or low-cost items such as hardware.

If you're unsure about the best way to package your retail-ready product, our customer service and sales teams are ready to help you with your packaging project.

Please reach out to us by submitting a request for quote or contacting us directly to help with your packaging needs.

Posted in