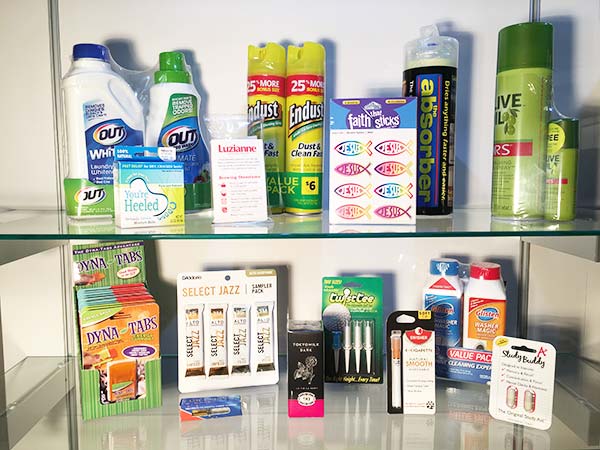 As the trends in contract packaging have evolved, so have the terms used to describe the available packaging services.  Outsourcing has become so popular in the last decade that most companies know they need to have a local contract packaging company to complete their packaging project but might not realize that definitions have changed or at least been slightly modified to describe a function, a technology, and a particular stage in the supply chain.
For example, the word "Fulfillment" originally was used to describe a mail order house where bulk mail was addressed, separated by zip code, and then sent to the post office for mailing.  Then "Pick and Pack" fulfillment came to light and describes where specific orders for items are pulled from inventory and packed in dedicated shipping cartons, then drop-shipped to a residential or commercial address.
Also, Fulfillment can be synonymous with a hand assembly project like a Point of Purchase display, the packing out or assembly of that display, and finally, the drop shipping to a club store or retail outlet.
"Secondary" packaging has become a popular term that is used to describe the additional steps in the packaging process, after a raw product has already been touched, packaged, and protected by a primary method.
The term "secondary," as it implies, refers to the packaging service associated with putting a pre-wrapped product into a higher assembly or retail kit, gift set, box, carton, counter display, POP display, or any other outer packaging that would be used to ship or protect a retail product.
Any time there is an opportunity for "Primary Packaging," there would also be an opportunity for secondary packaging to occur.  Secondary packaging can be a hand assembly or fully automated process and would apply to both food and non-food applications.
Here are a few examples:
| | |
| --- | --- |
| Primary Packaging | Secondary Packaging |
| Fritos into a bag and sealed | 12 bags of Fritos packed into a tray and shrink wrapped |
| Hand lotion into a tube | Inserting the tube into a retail box |
| Individually wrapped Hard Candy | 20 pieces of pre-wrapped candy put into a large poly bag and heat sealed |
| Water filled into a bottle and capped | 24 bottles of water placed into a tray and bundle wrapped |
| 120 Probiotic Gummy Bears into a bottle | 24 bottles placed into a Costco Tray and shrink wrapped |
| Barbeque sauce into a bottle | Shrink wrapping of 2 bottles of BBQ sauce as a value pack |
It is very important to note that not all contract packaging companies that provide primary packaging provide end-of-line secondary packaging services.  The most common reason for this is that a primary filling packaging environment relies heavily on automation to achieve its goal, and companies are not ready to take on the manual labor required for most secondary work due to cost or space constraints, or both.
Conversely, many contract packagers do not have the industry certifications necessary to take on primary filling or packaging and rely almost 100% on manual labor to do the end-of-line secondary work needed for a project before it gets drop-shipped to its final retail destination.  A company that requires both primary and secondary packaging should know the full range of services a contract packaging partner can provide before engaging in a long-term outsourcing relationship.
The perfect solution is a primary filler or packaging company that has the equipment, space, manpower, and culture to complete the primary and secondary steps in the packaging process, so your project is managed under one roof.
Manufacturers are always looking for the best solutions when it comes to getting their products to the marketplace. From shipping to retail placement, the incentive is always to maximize visibility, increase profit potential, and achieve a branded identity with the consumer.
Secondary packaging, the process in which retail ready product is packed for shipment or bundled for retail display, is one of the prime areas in which the savvy manufacturer can achieve all three of these marketing goals.
Secondary Packaging and Shipping
Many manufacturers outsource to contract packaging companies for the final stages of packaging their retail-ready products and preparing them for shipment. With the rise in transportation and fuel costs, choosing your contract packaging partner is vital. The emphasis should be on both the protection of the product during shipping and the reduction of unnecessary packing materials.
Reducing a shipping container's overall weight can help manufacturers save much-needed money on shipping costs. As every successful manufacturer knows, reduced cost is almost as desirable as increased profit. Additionally, the standard for most product shipments has long been the carton. Multiples of a given product would be gathered, boxed, sealed, and loaded for shipment. This method provides ample protection for the product during shipment, but the added cost and weight of shipping materials have led to alternative packaging strategies.
For many products, flat packing on cardboard stabilizers or in trays and shrink wrapping provides the necessary protection while reducing the overall weight of the completed package. Canned and boxed goods are particularly well suited for this method of packaging. This method is also ideal for manufacturers who wish to provide branded display-ready packaging to their retail customers. Printed trays with advertising placements house the product during shipment and serve as a display base on the retail shelves. Giving the product added visibility in a crowded marketplace.
Need help with your packaging?
Click below to get a quote and discuss your project requirements.
Request For Quote
Secondary Packaging and Bundling For Retail
Secondary packaging for retail has long been a part of every contract packaging service. From bags of pre-wrapped candies to buy-one-get-one-free multi-packs, secondary packaging has always been a necessary component of readying products for retail sale. New business models have pushed this form of secondary packaging to new heights, and manufacturers are quickly finding that it can improve sales and increase their products' brand recognition when properly utilized.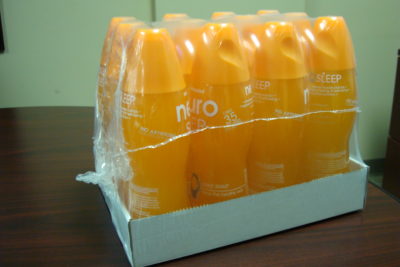 The current trends in secondary packaging for retail are a direct response to the rise of club and big box outlets. Buying in bulk allows the consumer to save money on everything from canned vegetables to mouthwash, and manufacturers can take full advantage of bulk sales by bundling their products for big box style retail sales. More than just supplying consumers with multi-packs of a given item, bundling offers a chance for manufacturers to aggressively market their product through labeling, cross promotions, and increased shelf presence.
Repackaging retail-ready products also provides manufacturers the chance to incentivize purchases by offering consumers bonus items that are bundled with a related product. This bundling method is often used to introduce new products to the marketplace and helps manufacturers develop brand loyalty in their customers. Bundling, or multi-packing, in this manner, has a long tradition in retail marketing, with companies finding it a beneficial tactic in promoting their brand's visibility and in increasing their overall sales.
Choosing the right contract packaging service to outsource your secondary packaging needs is the first step in maximizing profit potential and securing the brand loyalty you want for your product.
Assemblies Unlimited offers full-service fulfillment for all of your secondary packaging needs for retail sale. Assemblies can offer a wide range of packaging solutions, including flat packing, cartoning, shrink wrapping, bundling, club packs, and point-of-purchase display assembly.
With a reputation you can depend on, Assemblies Unlimited is ready to handle all of your secondary assembly and packaging needs quickly, professionally, and cost-efficiently.